Member Spotlight:
Shelley Moench-Kelly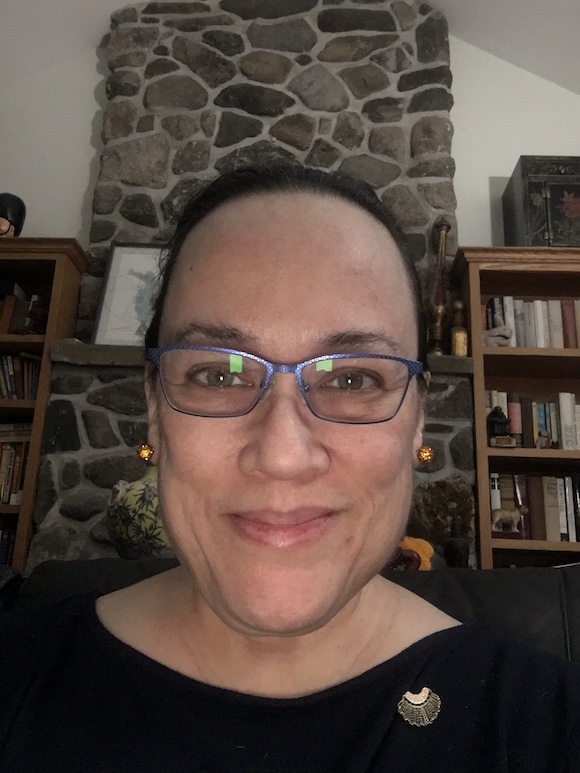 How did you land your first book ghostwriting project? 
Our family psychic referred me to one of her clients who wanted to detail all his experiences with "speaking" to his dead parents via his sessions with her. He'd gone from being a sceptic about anything he couldn't witness with his five senses to someone who was convinced there is life beyond what we experience here on earth. 
What has been your secret to building a steady stream of ghostwriting clients? 
I complain so much to my friends and family that they end up referring clients to me in an effort to keep me quiet for a bit.   
What do you wish you'd known about ghostwriting when you were first starting out? 
I wish I'd known then that it's perfectly acceptable to say "no" to clients. When I was new to the field, I'd take on any project in an effort to build my portfolio, and I suffered because of it. Not every client is ideal. Some of them need therapy and not a ghostwriter. I'm serious when I say that. Those clients (two, in my case) morphed from being clients to being patients that I needed to release and refer to professionals who could help them heal.    
How would you describe your favorite type of project and client? 
Favorite projects encompass fascinating and unique life experiences and revelations, no matter how small. Favorite clients are those who are fully engaged and open to the ghostwriting process. These clients are the ones who are eager to collaborate with me instead of showing up at my doorstep with a box of diaries and the directive of "here you go," before walking away. 
What are the best parts of this career? 
I love forming lasting relationships with my clients. After spending at least a year with each one, you form an almost familial bond because you've been allowed into someone's personal space, life, thoughts, feelings, and fears that perhaps no one else knows about. This does not always happen, of course, there are projects that begin and end with little to no follow-up, but the friendships I've discovered through this career are priceless to me. 
How can people reach you? 
Email: smkwriter@hotmail.com
Website: www.smkwriter.com