Member Spotlight:
Jeffrey Mangus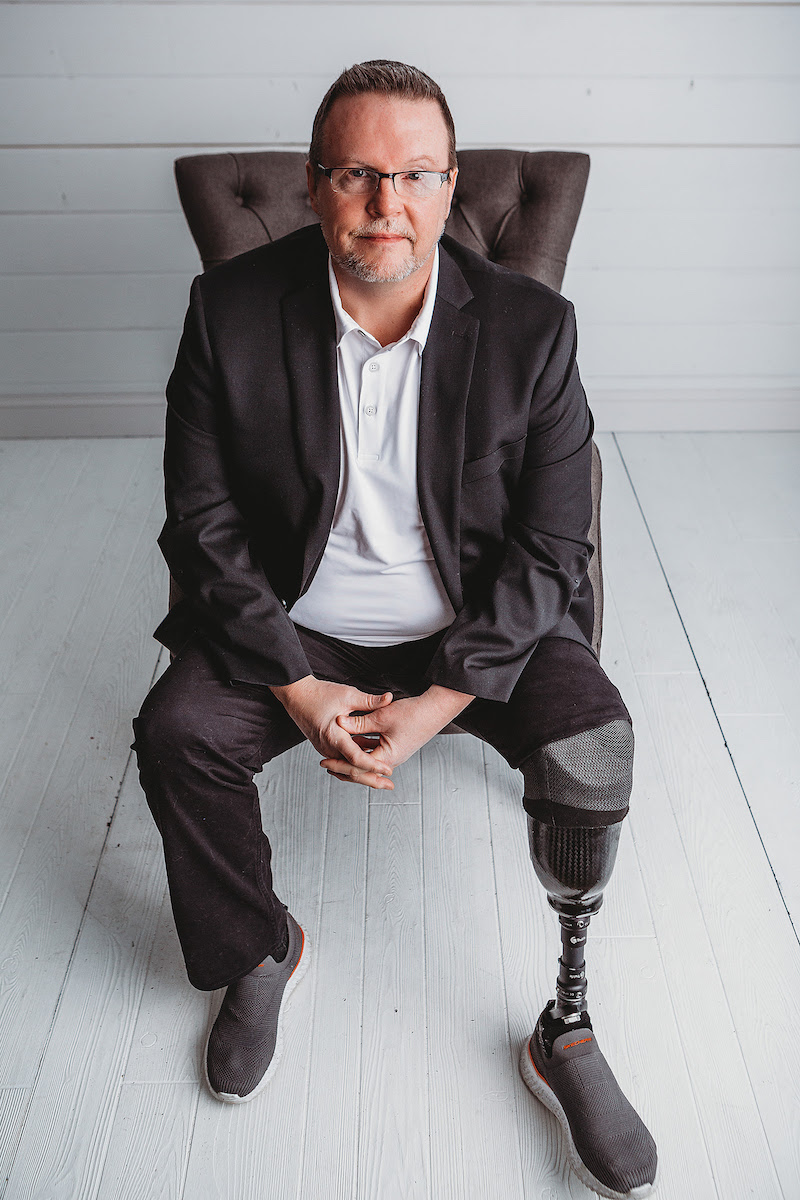 How did you land your first book ghostwriting project?
After I lost my left leg below the knee and surviving sepsis in 2017, I wrote my first book about the experience. Afterward, a friend approached me about ghostwriting his book, and I wrote a book proposal. We sold the book to Harper Collins, and my career began as a ghostwriter.
What has been your secret to building a steady stream of ghostwriting clients?
My secret is referrals from past clients and authors, along with steady relationship building on LinkedIn and other social media outlets. My website presence is another core strength to my business, as I also attest my business to reaching out, taking a chance, and locating celebrity authors I would love to work with.
I also believe in breadcrumb marketing, consisting of blogs, podcasts, videos, and creating anything with my name and what I do out there, such as Google Business, Alignable, Reedsy, and more.
What do you wish you'd known about ghostwriting when you were first starting out?
I wish I had understood the arduous work and time it takes to create a book, along with personality matching with potential authors. I love writing books and seeing them become a reality. When I first started, some of my first clients were challenging to work with. So, I kept my mind on the business and knew I was honing my skills at every level, including patience, professionalism, and the need to understand and capture an author's voice to the best of my ability.
How would you describe your favorite type of project and client?
I have ghostwritten over twenty-two books, with over half business and self-help. After writing my first memoir for an author, it was an amazing and heartwarming experience.  Even though I write business books, I love writing memoirs and autobiographies for notable people, celebrities, and anyone with a story to tell.  I find it extremely rewarding to learn about the lives of others, and the work fascinates and resonates with me. Memoirs give me the chance to step into another person's world, look around, experience what they felt, and bring something great to the world.
What are the best parts of this career?
 I love meeting new people, and seeing my books go all around the world. In my mind, each word is a responsibility to the author, clients, and myself, because words transcend time. I adore the reality that words time-travel, teleporting the reader into a time and place never ventured, and the thought of my work being around long after I'm gone, is the biggest thrill.
How can people reach you?
Anyone who wants to talk to me about their book idea can contact me at jeffmangusauthor@gmail.com or visit my website at www.jeffreymangus.com and schedule a no obligation Zoom or phone call.