Member Spotlight:
Thomas Lee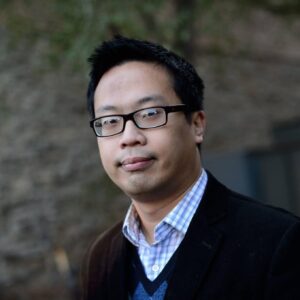 How did you land your first book ghostwriting project?
By accident really. I was a business columnist at the San Francisco Chronicle and had frequently quoted a former LinkedIn executive for my stories. We had lunch one day and he mentioned that he wanted to partner with me to write a book. And the rest was history.
What has been your secret to building a steady stream of ghostwriting clients?
Really no secret. Like any freelance business, the key is referrals, which begets more referrals. The more you write, the more you get published, the more you gain credibility in the eyes of perspective clients.
What do you wish clients understood about the ghostwriting process?
Great question. I often find clients generally like the idea of writing a book but have no idea how much time and commitment it takes to complete a project. Clients need to be just as focused, disciplined, and driven as the ghostwriter. These projects are real collaborations so it takes two people to make it happen. They also need to know the role of the ghostwriter. Clients often try to take over the project, including the actual writing, because they feel they know best. But there was a reason why you hired a ghostwriter in the first place.
How would you describe your favorite type of project and client?
I'm a business journalist so I obviously like to write books with strong business topics/themes. Though I would love to one day land a memoir project. My favorite client is one that's committed to the project and open to new ideas. He/she should also be willing to adapt to changing circumstances. Writing a book is often evolutionary. The ideas in your head at the beginning of the project might not be the same at the end. Flexibility and pragmatism are the keys.
What are the best parts of this career?
I don't do this full time so I'm not sure I would call it a career. But I do enjoy working on side projects that complement my day job as a business journalist. I find ghostwriting challenging, stimulating, and often rewarding as you take someone's idea and shape into a sophisticated book that truly engages readers.
How can people reach you?