Member Spotlight:
Art Lizza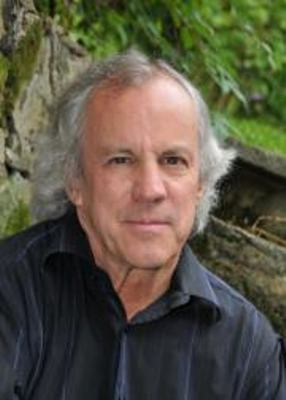 How did you land your first book ghostwriting project? 
After nearly 30 years in scholarly academic publishing, over 27 of those with Lawrence Erlbaum Associates, at its apex arguably the world's foremost publisher of psychology and the behavioral sciences (though utterly unknown to anyone outside the field), I ventured into the freelance world after the company was sold in 2005. I started by bidding, winning (remarkably in my mind), and grinding out a litany of very small, often very tedious, and always very low-paying gigs on Guru. 
One of those gigs was for a renowned ghostwriter out of Texas, a memoir specialist, who hired me to "clean up" his client interview transcript files—which is to say, mostly, to delete extraneous spoken content or asides not germane to the story, and to smooth out the orally presented information for the book that he, the ghostwriter, would then proceed to write. I suspect this was an experiment—the ghostwriter efforting to save himself some of the "grunt" work (that we all know and love!)—that just didn't work out. (I have learned since those days, that at least for me as the writer, I need to see all that stuff—you never know where a great idea will germinate.) 
In any case, I didn't help matters, because in my determination, I quietly and deliberately started going beyond simply doing transcript "clean up"; I started writing richly fleshed out scenes from the transcripts just like they were full-fledged chapters of the impending book.
At some point, my ghostwriter, and I'd say mentor also, said to me, "Look, you're good enough to do this yourself." It was the validation I was looking for, so I kept at it even though I was still landing slave-labor gigs and running in the red, despite taking a "day job" selling men's shoes at Macy's (a bizarre story in and of itself). I had expected to work at Macy's for no more than a year (primarily for access to "affordable" health insurance—one would eventually starve to death on a Macy's salary alone). I was there for three and a half.
Then one day my Texas mentor called me. He was halfway through a book for a client. Somehow, their relationship had hit a snag, and the parties had agreed for the writer to refer the author to another writer. That was me. The Texan said to me, "The contract is for $28,000 [this was 2010], I've been paid $14k to date, and I see no reason why you shouldn't insist on the full $14k remaining on the contract." One 20-minute conversation with the author and the project was mine. He was a sweet and gentle man convicted of a crime he did not commit, losing fortunes in two different states when he went to prison.
At that point I toyed with the notion of leaving my day job. But this is New Jersey. You can burn through $14k just paying your property taxes and turnpike tolls. But then, about two months later, I was attending a conference called Author101University, run primarily by a couple of principals of hybrid publisher Morgan James. Author 101 is a kind of vanity-press-pitchfest-slash-dubious-internet-monetization-schemefest event usually held in LA (umm, at a distinctly unglamorous LAX perimeter hotel) or Vegas. Think: Comic-con for gullible novice writers—although I did learn some valuable things there. This was the only occasion I know of that Author 101 was held in NYC, and in a way-too-crowded hotel conference room somewhere in Hell's Kitchen, through an unpredictable series of fortunate events (including being late to the venue thanks to the fine work of NJ Transit), I found myself having an unlikely conversation with one of the conference's more stunning panelists, an NYU Tisch School of the Arts Professor, writer, author, screenwriter and screenwriting coach (and more), during the course of which mention of my previous grad work at NYU led to a discussion of philosophy and theology over coffee and bagels at a nearby Dunkin' Donuts.
The professor was struggling to write her first novel, a cerebral political thriller thematically woven with moral dilemmas related to Judaism, Islam, and Christianity. The manuscript was only partially written—some of it in scratchy longhand in several spiral notebooks (!)—and the storyline not yet fully developed, but she must have liked my perspectives on those moral questions because, at a subsequent meeting a week later at her office in midtown Manhattan for the purpose of reviewing the manuscript and her copious notes, she offered me $16k to be her developmental editor and (partial) ghostwriter. And that's when I felt I had gathered together the financial critical mass I needed to make the leap to solo.
What has been your secret to building a steady stream of ghostwriting clients? 
Oh gosh I wish I had such a secret! What I did, was I took a queue from a line in one of my all-time favorite movies, when Mr. Thatcher challenges Citizen Kane's ability to run a newspaper, and Charles Foster Kane replies, "I don't know how to run a newspaper…. I just try everything I can think of." And I did that. I joined a succession of networking groups, most that were free. I went to any gatherings that seemed marginally promising and that would actually let me in, from local chambers of commerce to business "expos" to CBS Newsradio 88's Business breakfasts hosted by their small business guru Joe Connolly. At the time Constant Contact hosted numerous events and I went to many of those. I went to any author-writer-publishing conferences I could find, like the aforementioned Author101University, twice flying to LAX (where I never even got the chance to walk on the beach), and of course ASJA' annual convention in NYC—where I first learned about the Association of Ghostwriters (AoG). But I also surmised that in this digital, put-yourself-out-there internet age clients weren't going to come prancing to me, I was going to go after them. So, for just one example, I used the U.S. Library Service to compile mailing lists by state of Fortune 1000 corporate CEOs and sent them customized pitch letters asking if they'd ever considered writing a business book, personal/business memoir—or even a novel. Got one of my largest and most fascinating projects that way.
Some of these initiatives worked, some didn't. When I felt I had enough experience under my belt, I applied for membership in AoG hoping that Marcia would not look to deeply into my misspent past and let me in. (She remarkably did and being admitted paid an immediate dividend when I landed a modest in scope, yet fully commensurate in fee, book ghosting project within the first few months!)
What do you wish you'd known about ghostwriting when you were first starting out? 
Having been in scholarly publishing all my life, I think I plunged into freelance writing fairly open-eyed about the prospects and the pitfalls of being one's own boss, but I have to say that after being strictly an employee since my teens, not receiving a regular paycheck took some getting used to. I'd also say that it probably would have been helpful if I'd taken some fundamental, practical, college-level business courses along the way—I was pretty naïve about basic business principles. But I think I managed okay—for one unusual example, I bartered the design and launch of my first website in return for ghostwriting a very straightforward business memoir that was mostly narrative and required very little research, and thus a pretty square deal for both my author and me. 
How would you describe your favorite type of project and client?
I love storytelling, and my favorite author client is, really, anyone with a great story to tell and a burning desire to tell it. I believe it is innately human to want to relate to others one's own unique experiences in life and to impart what one has learned, whether in business or personal life. I see it as my goal as a ghostwriter to compassionately and effectively help my author clients to make that genuine connection with their audience that truly resonates. And I am not afraid of taking on projects that involve controversial issues and individuals whenever I feel strongly that theirs is a story that in a free society must be told, hard as it might be for some to hear. In fact I also love the challenge of doing the investigative research to try to uncover the true facts about a story, like the time I discovered an internal corporate memo that was the "smoking gun" revealing a defense contractor's effort to deceive federal safety regulators—and involving collusion with none other than some high-ranking generals with the U.S. Department of Defense! Or the time I found out about an organization of former prisoners from the same concentration camp as the Holocaust survivor whose story I was ghostwriting, a group that for many years still got together for an annual reunion in Israel—yet an organization of which my client was totally unaware until I revealed it to him!
What are the best parts of this career? 
For me, unequivocally, the very best facet of ghostwriting and developmental editing is the sheer and almost unbridled range of creativity it allows, whether I'm working with nonfiction or fiction. Yes of course, nonfiction memoir or biography require one to write true to the historical facts (so in some ways do most varieties of good adult fiction), but there are infinite opportunities to craft the words that relate those facts in the most meaningful and poetic of ways. When I write about people's experiences, their hopes and dreams, their successes and failures, I strive to capture all of the emotional anguish and euphoria associated with those experiences, and I want readers of the book to come away saying, "Oh my gosh, that's exactly the way I would feel about it." Truman Capote once said that "the greatest pleasure about writing is not what it's about, but the music the words make," and that is what I truly love about writing. I love being a lyricist with a keyboard.