Ghostwriters: Five Easy Ways to Lose a Client
Ghostwriters: Five Easy Ways to Lose a Client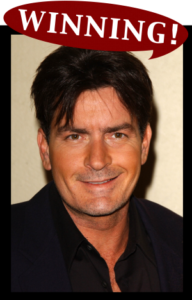 For many of us, winning new clients is the fun part. It's the high point after expressing interest, providing a résumé or bio, sending writing samples, being interviewed, offering a quote, and following up ad infinitum. Finally, victory! You've landed a new ghostwriting gig.
The hard part comes when you have to sit down and get to work. If you'd rather not bother with this stage, skip ahead to these five ways to turn that big win into a big loss.
1. Be unresponsive. When your new client checks in on your progress don't waste time returning their call, replying by email, or texting them back. You know you're cranking through the work, they'll just have to wait for a progress report when you're good and ready.
2. Miss deadlines. Sure, you agreed to turn the work in by February 1st, but you're not quite done. So take a few more days to ensure the product you deliver is first-rate. No need to give your clients a heads-up though. They'll get it when you're ready.
3. Trash talk other clients. Like a bad first date, waste your client's time complaining about previous clients.
4. Nickel and dime them. On top of your ghostwriting fee, tack on additional charges for expenses like faxes, copying, and long distance calls (even though they total less than $10). Oh, and bill in six-minute increments just like attorneys do. Clients love that.
5. Demand immediate payment. Sure, most companies pay in 30 days, and we ghostwriters know this, but send an invoice even before you've hit your next milestone and stop work until you are paid.
If you haven't been fired by now, your latest project is sure to be a thing of the past soon. And then you'll have plenty of time to pursue more new clients.