Finding ghostwriting gigs online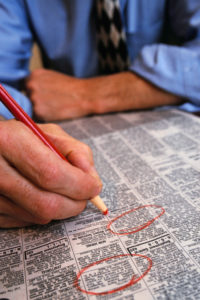 Each month members of the Association of Ghostwriters have the opportunity to learn from guest experts, who agree to participate in hour-long teleseminars. Today's esteemed guest was Graciela Sholander of GhostwritingPlus.com. Sholander is a ghostwriter and freelance writer who also shares links to ghostwriting gigs she uncovers online. She is friendly and helpful and certainly someone you want to know if you are a ghostwriter.
Having gotten her start by applying for gigs on Guru.com, Sholander recommended that newer ghostwriters start there, as well as at elance.com and oDesk.com. The reason these sites may be more appropriate for less experienced ghostwriters, she explains, is that clients posting projects there typically pay less. In some cases, far less than market rates. But, on occasion, there are well-paying gigs and projects that can evolve into larger, better paying assignments. (Sholander also recommended a number of other sites on the call that I hope members are scoping out.)
The difference between applying for a job online and responding to a request for information or a referral is that the job poster knows nothing about you, your experience, your strengths, and has no sense of whether you are a good fit for their current writing need. Someone who has been referred to you presumably knows your specialty, your experience, and why a colleague thought you'd be a good choice to work on their project. Online, the job poster is being bombarded by resumes and letters of introduction from countless applicants they don't know. Which is why you need to make sure your initial email stands out, says Sholander.
Make it clear right away that you are a good fit for their current need. Your email doesn't have to be long, but it should tell the job poster what experience you've had that is similar to what they currently need done. If you've worked with major publishing houses or celebrity clients, do a little name dropping, and then review your other claims to fame, such as the number of books you've written, articles you've penned, blog posts you've crafted, etc. Do a little boasting. Now is not the time to be timid.
If writing samples were requested, either embed links to online articles, which Sholander does, or copy and paste the samples into the email. Do not send attachments because they will either relegate your email to the SPAM folder because it is too large, or it will be deleted by corporate because it contains a dangerous file attachment.
It's very likely you will never hear from the person who posted the ghostwriting gig. The numbers are not in your favor – yes, there are lots of ghostwriting gigs available but there are an increasing number of competitors, too. Yes, ghostwriting is hot right now.
Ghostwriters who find they have some extra time on their hands, or who want to branch out and pursue some new client avenues should certainly take a look at online job boards for writers. The jobs are there.