Beyond ghostwriting – income opportunities of the future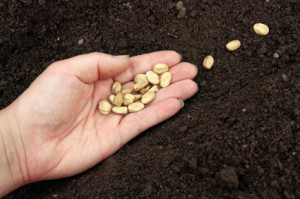 While this blog is primarily devoted to all things ghostwriting and ghostwriters, today I want to talk about emerging income opportunities that I hope Association of Ghostwriters members are exploring, or at least interested in. We all have areas of expertise – specialties that we frequently leverage in the pursuit of new writing projects for clients. Some AOG members have a deep knowledge of health care, for example, while others know much more than most about corporate finance. I, personally, stay plugged into entrepreneurial news, mainly because I'm fascinated by it. Others are fascinated by pets, and knitting, and coffee, and gift baskets, and travel, among other things.
That in-depth knowledge has traditionally been applied to improve a client's book or article or blog post. However, increased usage of and reliance on the Internet has spawned an entirely new market – information products. Where books, magazines, and newspapers have been the dominant publishing formats for centuries, we are now seeing new ways of packaging and providing helpful information to interested consumers. This shifting market dynamic is creating opportunities for ghostwriters on two fronts: 1) There is riding demand from information marketers who need well-written content, and 2) Ghostwriters can apply what they already know to create their own information products.
Truth be told, I've been a student of information products and information marketing for a number of years now. I am confident it is where the market is headed. With that in mind, fellow AOG member Sandra Beckwith and I hosted a panel discussion at the American Society of Journalists and Authors conference in April titled "Create and Market Profitable Information Products," with a goal of informing fellow writers about information products and how to create them. The excitement from the audience following that session was incredible, mainly, I think, because we offered some good news. Instead of lamenting the writing markets that are now gone, we suggested that writers investigate this new potential revenue stream. Information products can provide a completely new source of income, to supplement or replace other sources that may no longer exist.
To get you thinking, just some of the forms information products can take include:
E-books
Special reports
Booklets
Podcasts
Teleseminars
Online courses
Membership sites
Think about all the material you may have on your hard drive right now that you could edit and repackage as an information product, such as an ebook. Or perhaps you've had an idea for an article you've wanted to write that you haven't been able to sell – write it and format it as a downloadable booklet you can sell directly to people in need of such information. If you've recorded podcasts or radio programs in the past, perhaps they could be transcribed and used as the basis for another information product. Or a series of information products!
Information products are generally nonfiction, how-to oriented items. Topics such as "How to Stop Your Divorce" have sold extremely well. Advice about dating and weight loss have also done well historically. To find out how often people are looking for information on a particular topic, type in terms you are interested in writing about at the Google Adwords Keyword Tool, which is free. The larger the number of monthly searches, the more popular your topic.
Once you have an idea for a product and have confirmed there may be a market interested in buying information about it, you then have to decide what format will work best. An ebook is one of the quickest and easiest forms of information products you can create and make available for sale, because Amazon and Barnes & Noble, Sony, and iTunes have already created a market through which you can sell it. You don't need your own website, you can simply upload your ebook after creating it and deciding on a price.
However, if you see that the information you want to provide will work best as, say, an online course, you'll need to spend some time researching online platforms you can use to teach the course and collect tuition. Or if a membership site, where people pay a monthly or annual fee to access the content, is closer to what you envision, you'll want to investigate membership site software and a shopping cart. You may also decide to set up a website devoted to a particular topic, which will sell a wide range of products for that market. In that case, you'll want to create a WordPress website backed by a shopping cart that enables customers to buy multiple products from you.
This post is not meant to be a sales pitch, but if you, too, are excited about and want to learn more about information products, feel free to stop by the website Beckwith and I set up to get writers started in information products, InformationProductsforWriters.com. Right now we have a free report on resources you may be interested in.
Even if you are booked solid for the next few months with ghostwriting gigs – and I hope you are! – I also hope you'll start to think about how to use those pockets of free time that inevitably come up. Repackaging existing content you have created and own, or writing something new you are interested in can be the start of a whole new income stream.