Goal-Setting Tips for Ghostwriters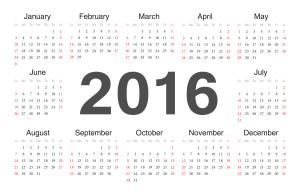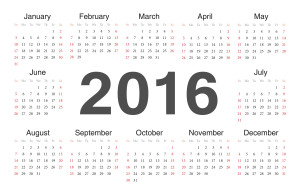 Earlier today, in between client projects, I took a little time to watch a webinar on goal-setting for 2016. Since we're exactly 30 days away from the start of the New Year, I thought looking ahead to 2016 might be a good use of my time, and it was.
Every December, as some of you have heard me say in years past, my goal buddy Sandra Beckwith and I meet to review our progress on the current year's plan and to strategize for the one ahead. And each year I typically feel like I didn't come close enough to achieving all my goals.
This year, however, I'm encouraged by what I learned today on the webinar with Lisa Rehurek, and I want to share the approach to goal-setting that she shared and that I'm going to try this coming year.
Picture it
It starts with defining exactly what you want your business and life to look like at year-end 2016. Can you visualize what a perfect day or week would look like? How does it make you feel? Are you excited and motivated to create this life and this business? Good.
So, what, exactly, do you want your days to consist of? What kinds of ghostwriting clients are you working with? What kinds of projects are you immersed in? What topics are you writing about? And how much of the day are you spending working?
Set 3 Goals
Once you know what your ideal work day and lifestyle looks like, it's time to choose three goals – one that is financial and two that are not – that will propel you forward toward this ideal work day. After setting your annual salary or gross revenue goal for the year, what other two accomplishments would make that ideal work day possible? Do you need to pursue a new type of ghostwriting client? Do you need to add a new type of service, like blogging or white paper writing? What two things will make a huge difference for you if you achieved them?
Those are your three goals, and they drive your strategies, or how you'll make those goals a reality.
Break the Goals Down into Projects
For each of your three goals, identify 3-8 strategies, or projects, as Rehurek describes them, that will together help you reach the goals you've set.
To hit your financial goal, for example, you might have strategies that include guest blogging, attending conferences that your target ghostwriting client attends, writing your own book, or becoming certified in your specialty. But you can't make a laundry list of strategies – these have to be no more than 8 project-sized initiatives for the year.
Now list your top projects for each of your three goals.
Break the Projects Down into Tactics
The final step is to break each of your 9-24 strategies (3 goals x 3-8 projects) into bite-sized tactics to tackle. If doing a TedTalk is one of your goals for the year, for example, your strategies might include identifying which Ted event to apply to, researching requirements for speakers, and coming up with a focus for your talk.
Your tactics then consist of each of the steps required to complete those three strategies, such as making phone calls, doing online research, and watching lots of other TedTalks to help you outline and then write your specific presentation.
Then schedule the tactics you need to complete in the next 30 days. Don't look farther out than that because so much can change that it's best to stay focused on what's right in front of you.
I like that advice. When I look 11 or 12 months ahead, I'm really only guessing at what I should be doing at that point to hit my goals.
What does your goal-setting process look like?