Ghostwriters: What are you really good at?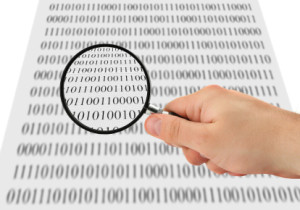 I just got off the phone with a potential ghostwriting client who asked a question far too potential clients bother to ask me. She said, "Before you tell me about the types of writing projects you've done, tell me about what you're really good at."
Fortunately, I had previously spent some time contemplating this very question, even going so far as to ask some clients and colleagues a few months ago what they thought I was best at. So I was prepared.
My answer? "I'm very good at sifting through massive amounts of data, organizing it, and then zeroing in on what information is important and what is not." I've found this skill to be particularly useful when ghostwriting books for clients, but also when writing my own books, articles, blog posts, and e-books.
So what is it that you're good at? Have you thought about it? If you haven't, and you're having trouble coming up with anything substantial, do what I did:
Ask six clients and colleagues for their opinion about what makes you particularly good at what you do. What skill do you have that really sets you apart?
Then take that new information and consider what you've been told. Do you agree with it? Or is there something else you think you're better at than most? For example:
Can you write quickly? How fast, exactly?
Do you have a knack for capturing a client's unique voice in the writing you do for them?
Are you a stickler for deadlines?
Do you have a work process or system in place that makes it easy for clients to visualize their article, speech, or book as you produce it?
Is dialogue between characters your thing?
Are you a superb story teller?
Are you a research guru? Can you ferret out any hard-to-find fact or piece of data?
Can you translate technology jibberish into easy-to-understand terminology?
Can you simplify complex concepts for clients and readers?
Or is there something else you are particularly adept at? Maybe photo research? Or page design? Think about what you enjoy doing, or what you do that looks effortless to others. Have friends complimented you on a particular skill? Think about what they are telling you about yourself.
Then consider whether you are using that unique skill, that personal advantage to differentiate yourself from other ghostwriters? You should be. Because while there may be dozens of writers in your area, or in your niche, it's unlikely they can provide that same set of skills and talents that you can. Tell potential clients right up front what makes you a better choice. Tell them what you're best at.