Can a Ghostwriter Help You Become a Thought Leader?
Can a Ghostwriter Help You Become a Thought Leader?
By Joel Mark Harris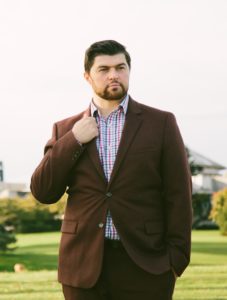 Did you know that a significant portion of the books on the New York Times bestseller list are ghostwritten? In fact, some estimate that at least 60% of nonfiction books are ghostwritten. This is usually because, although a celebrity, a CEO, a business leader, or a politician may sell books, they don't necessarily have the time or the skill to write them.
So, if you want to become a thought leader, but you don't have the time, skill, or inclination to put your innovative ideas into writing, hiring a ghostwriter may be the best option.
But how can a ghostwriter help you to become a thought leader? Good question!
This post looks at this question in more detail to give you the answer. However, before answering the question, it will briefly recap what thought leaders and ghostwriters are.              
What Is a Thought Leader?
In simple terms, thought leaders are the informed opinion leaders and go-to people in their fields of expertise. Over time they've become trusted sources in their field who move and inspire people with innovative ideas, turn their ideas into reality, and inspire their followers to do the same.
What Is a Ghostwriter?   
Ghostwriters are writers who are hired to write works that are credited to another person as the author. Their writing can include anything from novels, nonfiction works, articles, blog posts, and speeches. Simply put, they can write almost anything that you want to put out there. 
How to Become a Thought Leader
To become a thought leader in your field or industry there are certain steps you should follow to build your thought leadership profile.
These are:
Figuring out what you're an expert in. It's vital that you know where your expertise lies and what your audience values and then connect those two.
Allow yourself creative thinking time. I know this is hard but it's absolutely necessary for any thought leader to carve out some creative time to think about their industry field. This could mean going for a walk, jotting down notes on a whiteboard or talking freely with a mentor.
Creating content that speaks in your voice. You should create content that speaks in your voice and shows your expertise, while, at the same time bringing value to your audience.
Dropping the self-promotion. You should focus on bringing value to your readers and not on promoting yourself.
Being consistent. You must publish content on a regular basis for your audience to remember you.
Understanding how video is valuable. You must understand the benefits of publishing video content in your journey to become a thought leader.
Not limiting yourself. You don't need to limit yourself only to your blog or a book, you could also publish on other websites and other publications that are relevant to your industry.
Surrounding yourself with a good team. If you want to be a thought leader, it's crucial that you have a team to back you up.
Hiring A Ghostwriter
So, you have the expertise and the innovative ideas, and you want to become a thought leader. As you've probably seen from the steps above, many rely on content that creates value and is consistent. And this is where a ghostwriter comes in.   
Time
The first place where a ghostwriter can help you to become a thought leader is in the time you'll save. Let's face it, as an expert in your field you don't necessarily have the time to sit down and write an article or a blog post. (This is not even considering a book.) If you're like most entrepreneurs, you have a ton of tasks on your to-do list and writing isn't probably high on your priority list.
If you write a 1000-word magazine article, it'll probably take you a few hours to do the research, and then an hour or two to do the writing. When you're busy and you have to focus on a lot of other things, it's simply not possible to take a few uninterrupted hours out of your day to write a piece of content.
In contrast, when you use a ghostwriter, it'll take you far shorter, sometimes even minutes, to get the information to the ghostwriter who will then do the research and the writing. This means it gives you time to focus on the other steps to becoming a thought leader.  
Quality
Another place where a ghostwriter can help you is in the quality of the writing. Remember, to become a thought leader you should create content that brings value and is consistent. Because ghostwriters are typically skilled writers, they can most likely create a better product than you can.
This is because they're trained and experienced in making the essence of a message shine through in a piece of writing. Also, they're able to take your innovative ideas and organize them into a coherent flow that makes sense and creates value for the reader. And they can do all this while being consistent, one of the essential steps in becoming a thought leader.  
Greater Chance Of Publication 
By being skilled and experienced in writing, a ghostwriter will improve your chances of being published on high-quality websites and publications, not just your blog. Keep in mind that editors look at your writing differently than you do. In other words, what you might think is a good piece will not necessarily be a good piece to the editor for a variety of reasons.
By being experts in the industry, ghostwriters know what editors look for so they'll be able to craft content that will be accepted easier by publications.    
Final Thoughts
Just like you're an expert in your field, ghostwriters are experts in theirs. Besides knowing all the ins and outs of writing and crafting a story, they also know what editors look for when deciding to publish a piece.
So, if you want to craft relevant, impactful content that brings value to your audience, increases engagement, and makes you a thought leader, hiring a ghostwriter is an excellent option.        
Joel Mark Harris graduated from the Langara School of Journalism in 2007.  Joel is an award-winning journalist, novelist, screenwriter and producer.
He has ghostwritten numerous books in all types of genres including true life crime, business, memoir, and self-help. He has helped hundreds of business owners scale their business and increase their visibility. 
For more information visit www.ghostwritersanco.com.