Avoiding Brain-Pickers and Time Wasters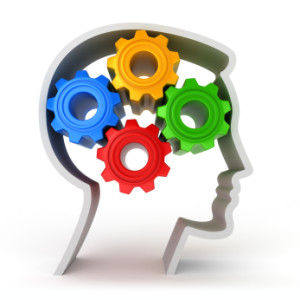 I once worked with a local businessman who decided he wanted to be an author. I had done some small projects for him so it was natural that he would turn to me for information about writing and publishing a book. When he called, I was happy to chat about the process, how a ghostwriter could help, what the first steps were, yada, yada. He had paid for my services in the past so I was willing to give him some of my time as a professional courtesy.
Then he emailed a few days later to schedule a follow-up chat. Um, why, I wondered? I had explained what he needed to do next, which involved some thinking and strategizing on his part. But I agreed, figuring it would be a quick call. No, it was 60 more minutes of my giving advice and feedback. So as I wrapped up the second call at the top of the hour, I reiterated what he needed to do next. Then I crossed my fingers I wouldn't get another request for my time.
It took two weeks this time, but I received another email asking to schedule a phone conference about his book. I asked if he had finished his action items. No, he hadn't, but he had another idea about how to approach the topic. I told him I didn't think I could add much value at this point, until he worked on his tasks, which included outlining his book. He responded that he was sure I could help.
True, I thought to myself, but I've already given him 90 minutes of unpaid consulting and unless I put a stop to the follow-up calls, this could go on forever. So I pushed back and refused to schedule a call. Even when he tried to catch me by phone, Caller ID spared me another long unpaid discussion.
What I should have done, looking back, was to agree to a call and then sent him a PayPal invoice in advance for an hour of consulting. But, at the time, I really wanted him to invest some of his own time in his project before asking me to contribute more of mine. So I didn't even consider that option.
Many people are very comfortable emailing, calling, or sending messages via Facebook and LinkedIn asking for a little of my time. I'm sure you've received similar requests.
Some are would-be authors, to whom I do give some time to help them determine if a ghostwriter would help them get their book done. Some are fellow writers I know personally and with whom I'm always happy to chat, mainly because there is information sharing, not one-sided information taking. And then there are people I don't know but who feel very comfortable asking me to give up time I could be investing in work to help them – that is, potential clients who don't recognize they should become clients.
When I first started my own business I accepted every request for lunch, breakfast, coffee, or a phone chat that was made of me. Now I have to be much more judicious about the people I say yes to, or I could fill my weeks with unpaid get-togethers that don't generate any income.
I've become much more comfortable turning down such requests, giving the excuse that I don't have time – which is very true. But today business coach Marie Forleo released a video offering "3 Ways to Say No to People Who Want to Pick Your Brain." In it she offers specific dialogue we can all use to politely turn such requests down. I think her advice and her approach is right on, and I hope you'll take a look at her video. It's entertaining and informative.
She also reminds us that no one can take advantage of us without our permission. If someone asks for your time or your advice or your feedback, you have every right to say no. Or you can say yes as long as they agree to become a client, because these days, you only have time for clients.
What response have you found works well in converting brain-pickers to paying ghostwriting clients?