Who Is Your Role Model?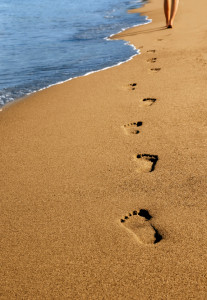 With two teenage children, I find myself thinking frequently about who they're hanging out with and looking up to. Who are their role models? Who are their heroes? Today I caught myself thinking about this and it occurred to me that I worry more about my kids' role models than about my own. That needs to change.
Clearly, role models can be good for us. Assuming we're talking about highly accomplished and perhaps wealthy writers, having people to whom we can measure ourselves can be motivating.
Role models serve many purposes. They can set a type of goal we can strive for, whether it's securing a certain number of clients in a year, landing an assignment with a particular publication, or being interviewed on TV by a particular newscaster or show.
Seeing that someone else has done something that we would like to do is encouraging. It helps us recognize that we, too, have a shot at similar opportunities – that such a goal is not out of the question. Following in someone else's footsteps can be comforting, suggesting that your plan, your goal, is not out of the question.
Role models also provide a road map for success. By researching and perhaps examining the paths our idols have taken to get where they are now, we can devise our own step-by-step path to get where we want to be. If nothing else, such an exercise can help us think through where we are, where we want to be, and how we can get there.
I have several career-related role models – people who excel at certain aspects of their careers. I have role models who are superior writers, able to find just the right phrase to capture a feeling or an event. I have lifestyle role models, too – people who seem to breeze through the writing and move quickly on to enjoying other aspects of their lives. And I have time management and productivity role models, meaning people who seem able to pack 36 hours of life into a 24-hour day.
Some of these role models know me personally while others I study from afar. In both cases, I try and stay up-to-date on what they are doing, what resources they recommend, and what is coming next for them career-wise. I don't copy them, but I do try and learn from their techniques and actions.
Do you have role models? How have they helped your career?