Ghostwriting Memoirs Opens Doors to Wondrous New Worlds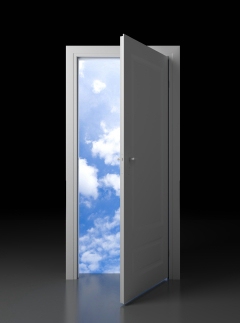 It's been quite a life so far. I fled China for Taiwan under the cover of darkness when Mao took hold. I made millions from a simple trade show business before "retiring" at age 39. I intercepted vital Communist communications while living undercover behind the Iron Curtain at the height of the Cold War. I prowled the jungles of the Amazon to unlock secrets coveted by thousands of reality TV fans. I've done nine months in jail, survived a car crash that killed most of my family, socialized with the elite of the Washington political crowd, and helped support U.S. Navy fleets heading across the Atlantic from Newfoundland to Great Britain early in World War II.
Of course, I didn't do any of these things in my own life, though I did recently sail around the world on a 110-day voyage with Semester at Sea. As a ghostwriter of memoirs and autobiographies, I've been able to vicariously enjoy all those other adventures, and many more. When I am entrusted with writing someone's life story, I am allowed full entry into their world and sail along with them as they relive experiences both extraordinary and wonderfully ordinary.
Since I've also been teaching "Writing Your Life Story" classes in a vibrant senior learning center and a university continuing education program for more than a decade, and I coach dozens of other memoir writers worldwide, I've gotten an expansive view of the landscape of writing memoirs and autobiographies. Here are a few observations from the field:
It's not only seniors who feel the urge to tell their life story. I have assisted clients from 21 to 94. I frequently tell clients and students you're never too young, or too old, to tell the most meaningful stories of your life.
While some ghostwriting clients seek to write their full autobiography, many others are motivated to focus primarily on one dramatic life experience. Often they have overcome a major disease or life challenge and hope to educate, support, and inspire others. As memoir ghostwriter, my job is to get behind their mission and convey the feelings that spring from their journey so readers can connect with them.
Ghostwriting a memoir or autobiography can include witnessing many therapeutic moments. Often this happens when the client least expects it or aims for it. I just try to listen intently, give them lots of room to breathe in their experience, and honor who they are and how they have lived.
Clients who initially say they are writing their life story as a gift to loved ones are often surprised when they find themselves personally enriched by the process.
When a memoir ghostwriting client tells me they aren't sure if they can reveal a family secret or dive into sensitive terrain, I usually discover that they really want to do it. I encourage them to at least wade in the waters, knowing they can always pull out of it gets too rough.
Seniors relate a common fear of "getting my facts wrong" or not remembering exactly what someone said 50 or 60 years ago in attempting to recreate dialogue. I remind them that our commitment in telling our life story is to be true to the essence of what happened and how we and others lived the experience.
Almost without exception, my ghostwriting clients who complete and publish their life story share wind up telling me about an uplifting moment of meeting at least one person, and often many people, they never would have been graced to know without writing their memoir. Writing your life story opens doors.
That's true for my clients, and true for me as a ghostwriter. I can't wait to see what door will be opened next!