$4,250 for 83,000 words? Is that what ghostwriters earn?
$4,250 for 83,000 words? Is that what
ghostwriters earn?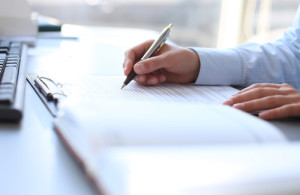 I just saw a job posting looking for someone to write an 83,000-word business book for $4,250, due in about six weeks. Apparently, this is the new normal in publishing. Does it mean you have accept $4,250 to write such a lengthy book? Not at all.
Yes, publishers are offering paltry advances. That's a given. However, that does not mean that you, as a ghostwriter, need to accept this small fee as your total compensation. In fact, what the author – your client – negotiates as his or her advance need not have anything to do with your fee.
Now, there are many reasons to accept $4,250 to write a hefty business book. Namely, if you have nothing else to do at the moment, you need the money, you want the credit, or for a host of other similar reasons. So you can see why a client might say yes to such an opportunity. A business person interested in raising their visibility or authority can do so more quickly through the publication of a book. So taking $4,250 in exchange for an agreement to write a tome can make perfect sense.
You, however, do not have to accept $4,250 as your full payment for writing said book. Several of my clients, in fact, have received similar (small) advances for their business books. I, however, received much more than that amount because it became my job to do all the work. I did the research, I conducted interviews, I drafted chapters, edited chapters, tweaked and polished chapters, spending week after week getting it in shape. And then I handed it off to be published with their name on the cover. That's worth money. In my mind, much more than $4,250.
So please don't be freaked out by or put off by these tiny advances. They really have nothing to do with what ghostwriters earn for their work.
What's your reaction to such job postings?