Return to Directory
---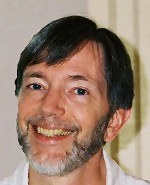 Bio
I have been a ghostwriter and editor for twenty-four years and write both fiction and nonfiction. Prior to becoming a ghostwriter, I held editorial positions, owned and operated a manuscript review service, wrote newspaper articles, gave seminars on getting published, wrote public relations materials for Tulane University in New Orleans, and published novels, short stories, and poetry under my own name.
With Masters degrees in English and Education, I am formally trained in writing, editing, textual analysis, literary scholarship, publishing, proofreading, and manuscript evaluation. My educational and academic background has also given me a broad knowledge base that allows me to write on a variety of nonfiction topics. Because I studied many major literary figures, periods, and genres, I can adjust my style, when writing fiction, to suit the needs of my clients. A good ghostwriter is like a literary chameleon: he or she can write using a variety of styles. And I'm proud to say that I was taught by some of the most famous and reputable literary scholars of my generation.
I taught composition and literature for many years in New Orleans at the high school and college levels, and during these wonderful years of my early career, I was able to help people shape their creative impulses into polished pieces of writing. This was great preparation for "Act Two" of my life, which is to help those who want to write full-length books for the literary marketplace.
I work for new writers as well as published authors, novelists, celebrities, politicians, CEOs, and professional athletes, and I'm always pleased when I am able to help a new writer find success in the world of publishing. All queries receive prompt and personal attention. Queries from literary agents and editors are also welcome for both fiction and nonfiction. Several of my clients have secured representation from many A-list literary agents, and I have helped many novelists establish their brand and expand their line of books. Former fiction clients have published mainstream and literary fiction, as well as genre fiction, including mystery, detective, sci-fi, thriller, horror, romance, suspense, young adult, middle grade, and historical. Please query for other genres.
I handle nonfiction if it seems to be a good fit. Nonfiction for former clients includes memoir, true crime, adventure, science, education, metaphysics, health, medicine, self-help, how-to, motivational, spirituality, Christian themes, history, finance, law, near-death experiences, psychology, and many more. Query for your particular topic.
I love to get to know new people through my ghostwriting, and many of my clients have remained close friends. Writing is a very intimate act, and I enjoy guiding people through the process of writing their books and bringing their ideas to fruition. When I work with someone on a memoir or general nonfiction, I am able to capture that person's narrative voice so that the book truly becomes the client's very own creative endeavor.
I started writing short stories and poetry when I was in my teens, and I still enjoy writing and publishing novels and poetry under my own name. I love baseball and football and am a fan of the New Orleans Saints and the Boston Red Sox. I'm interested in photography, lucid dreaming, metaphysics, quantum mechanics, film, and so much more. I love cooking red beans and rice and the local cuisine and seafood that New Orleans has to offer. I'm also a musician and play the guitar, both steel and nylon. I really love folk, classic rock, jazz, blues, and classical. There is a strong connection between music and writing, and I think I'm a much better writer because of my musical background. Writing a novel, for example, is like composing a symphony. In both, there are so many things happening at once, and orchestrating subplots, foreshadowing, and the interactions of character is similar to getting the many elements of a musical composition to come together in just the right way.
My basic philosophy about writing is quite mystical. When we operate at our very best doing anything at all, we're merely the vehicles for what it is that wants to be expressed. This is doubly true for the arts.
Thanks for stopping by!