Member Spotlight:
Mike Wicks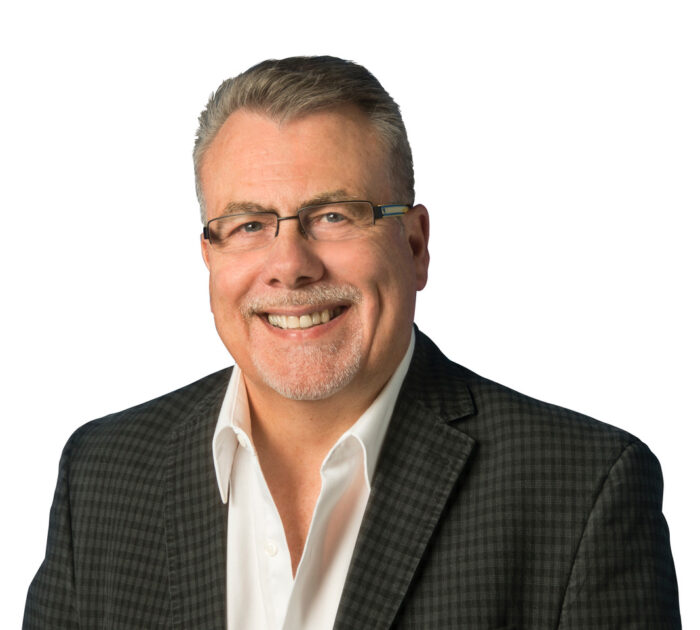 How did you land your first book ghostwriting project?
It was more than 22 years ago, and it came out of the blue. I owned a company called Your Corporate Writer and spent my days writing business plans, strategic plans, grant proposals, white papers, and the like. I also wrote regularly for a business magazine. At the time, I was finishing off two business plans for a young entrepreneurial couple, and they asked me whether I wrote books. My philosophy at the time was: never say no to the offer of work. So, I replied that I could certainly write a book; what did they have in mind? They told me that the inventor of the "natural" medical device they were distributing was an American living in Budapest. They were planning to suggest he write a book about himself and the device to help them market the contraption in the U.S. and Canada. Would I be prepared to go to Hungary to meet with him if he agreed to do it? At the time, I thought they were just daydreaming, so I said sure I'd be happy to go to Europe. A month later, I was going over final edits to their business plans at their office. As we said goodbye at the end of the meeting, they handed me an envelope. I thought it was the final payment for my services; it was, however, an airplane ticket to Budapest. I was dumbfounded; we had not discussed my availability, the cost of writing a book, or even the book's content—nothing. Long story short, I went to Budapest, met with the author, had the most freakish and scary experience of my life, and wrote the book. The story of my trip to Budapest is long, bizarre, and almost unbelievable. I learned a lot about choosing clients wisely. I'd be happy to share the story over a glass of wine or a beer the next time we meet!
Fast forward twenty-two years, and I've written dozens of books. I am fortunate to enjoy a cover credit for many of them, but I am equally proud of those where I am a true "ghost."
What has been your secret to building a steady stream of ghostwriting clients?
I don't think I have a secret, unless it's perseverance, building a reputation for doing good work, and delivering on time. A mentor once told me he believed the biggest factor in entrepreneurial success was stickability. People start to hear about you and what you offer if you hang around long enough. It's up to you to ensure what they hear is good.
For the first few years after my trip to Eastern Europe, I was fortunate to get one book deal a year. I supplemented my income by writing articles for magazines and ghosting blog posts. I wrote mostly on business, food, wine, and travel. Over the years, my exposure increased, and more clients approached me. One book a year became two and then three.
Several years ago, I launched a professionally-designed website and created a portfolio of books for which my authors had given me cover credit or where they were happy for me to mention they had used a "ghost." I've been blessed that relatively few clients expect my total and complete anonymity. Over time my website became an excellent source of leads.
In 2018, I began working for a well-known writing agency, and my ghostwriting career took another lurch forward. I wrote a book for one of the agency's clients, a multi-billionaire businessman, and it became a Wall Street Journal, Publisher's Weekly, and Barnes and Noble bestseller. Unexpectedly, the author gave me a cover credit. As a result, the agency featured me on its website, which generated more leads.
From that moment, interest in my services grew exponentially. I wrote a second book for the multi-billionaire and two books under my own name for Harper Collins. At one point, I was writing five books simultaneously.
Having said I don't have a secret to building a steady stream of ghostwriting clients; I'd like to add a caveat. The strong relationship I build with every author I work with enhances my reputation and ensures that the flow of ghostwriting clients I currently enjoy continues. If there is genuinely a secret to creating a steady stream of ghostwriting clients, it's probably simply exceeding expectations at every turn.
What do you wish you'd known about ghostwriting when you were first starting out?
I wish I'd known how much I'd love ghostwriting and what an incredible career it offers. I certainly wish I had taken it up earlier in my life. On a practical note, I wish I had realized how proactive one needs to be to get clients. In my case, I was too reactive, which I think stemmed from a lack of confidence that I could play in the big league. I should never have underestimated my talent. As I write that, I cringe a little. I still can't believe the success I have enjoyed. What else? I wish I had discovered AOG earlier and benefitted from the camaraderie and assistance its outstanding members so willingly offer.
How would you describe your favorite type of project and client?
For me, an excellent project is one where I am excited about what the author has to say and where their passion is on full display. I increasingly enjoy writing memoirs, especially those written by business people, celebrities, or anyone whose story will positively impact readers. Big idea books are also high on my list, but only where the concept is accessible by the intended audience. Unfortunately, I often encounter authors who expect to write highly academic treatises that they hope can miraculously become NYT bestsellers.
A genuinely excellent project is one where the client has a solid grasp of their concept and something unique to contribute. They will also have realistic expectations, understand and accept their writing limitations, and take their friend's and family's feedback with a grain of salt. From a practical, day-to-day standpoint, I enjoy working with clients who are committed to the project and who don't "disappear" for long periods when reviewing drafts.
What are the best parts of this career?
Working with fascinating people and their stories. Learning about new concepts and ways of thinking. Feeling my author's excitement and commitment as the book begins to come together and become a reality to them. That moment when I know I've captured my client's voice, when they can "hear" themselves uttering the words I wrote, and when people tell them "it sounds just like you." Of course, having a book reach a bestseller list is incredibly satisfying and validates the effort one puts into writing a book for someone and helping make them successful.
How can people reach you?
https://www.mpwicks.com/contact/
Tel: 250.704.6686