Return to Directory
---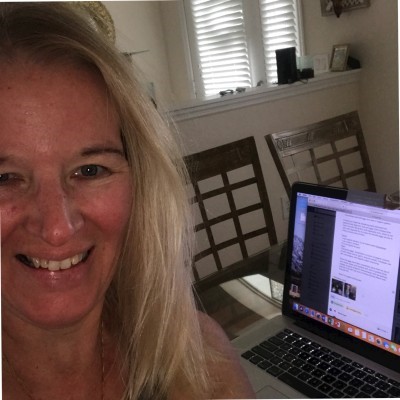 Bio
Whether you need a ghostwriter to write your story for you, or you wish to do the writing yourself under the tutelage of an experienced mentor, The Author's Writer is here to help. The Author's Writer has been ghostwriting books for the past 11 years, specifically working with authors who share messages that are greater than themselves, authors whose stories radiate positivity. Not only is The Author's Writer a ghostwriter, she has also been writing professionally for more than 25 years. She has been a teacher of writing, as well as an editor, a journalist, and a reading instructor for dyslexic students. If you truly believe that your story will change lives for better, please visit The Author's Writer at http://authorswriter.com or send an email to authorswriter@yahoo.com. Specialties:  The Author's Writer pens personal stories, how-to books, business books, and fiction projects, too. We create touching stories, moving stories, stories that aim to change someone's world. Our manuscripts are original and customized works of prose using a proprietary method which makes your book-writing experience easy and efficient. The books are never written from a template nor are they systemized in any way. In other words, our service is not cookie cutter! Ghostwriting specialties:
Personal Story or Memoir
Business Story or Business Memoir
How-To Books
Fiction
Surprise Us!
We also assist aspiring authors who need help writing their books with our proprietary writing program called, "Write a Book in 21 Days: By Discovering the Story Within." This unique, one-of-a-kind writing and mentoring program asks the the author to devote at least 30 minutes per day for 21 consecutive days to solidify a writing habit. Upon completion of the 21-day program, authors will have access to a mentor who will review work in progress, answer their writing questions, and offer them advice about book-related topics for the following 30 days. Years of Experience: 25 Magazines: 
GAMA International Journal
Competitor Magazine
MSDynamicsWorld.com
Senior Life News
Viera Voice
Hometown News
Florida Today
Memberships: Association of Ghostwriters Books:
Divorcing the System By Alan Frisher with Wendy Scheuring
Why Your Customers Go Somewhere Else by Randy Johnson
Twixt 6 & 90: Planes, Dames, & Brushes with Fame by Stanley Hannon and Wendy Scheuring
Clean Up Your Life by Wendy LaDue
Restored Heart & Soul by Dave Bielecki
Zen Track Rambling by Jim Schroeder
Drenoveni: The Life and Demise of a Macedonian Village by Larry Koroloff
Phone Number
321.507.5857