Return to Directory
---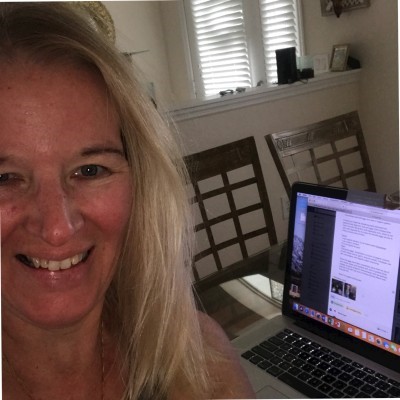 Bio
Happy Day to you! You want to write a book? That's wonderful! :-)
Whether you need a ghostwriter to write your story for you, or you wish to do the writing yourself under the tutelage of an experienced book coach, Wendy Scheuring, The Author's Writer is here to help you write your book. I have been ghostwriting books for the past 12 years, specifically working with authors who share messages that are greater than themselves, authors whose stories radiate positivity and a great abundance of wealth, wisdom, and prosperity to readers! I have been writing for more than 35 years!
Writing is not just a profession for me, it is a true calling. I have spent most of my life writing and helping others write their works as well.
My past experiences include teaching of writing at the college level, as well as in the community, such as homeschool writing instruction and English as a Second Language instruction.
I am also an editor, a book coach, and help aspiring authors write their books via my educational and book coaching programs.
To help my community, I am also a local journalist and a small business writer.
The valuable services I provide include:
ghostwriting
editing (both developmental and line editing)
book coaching
educational programs for aspiring authors
advice on promoting, marketing, and selling your book
If you truly believe that your story will change lives for the better, please visit The Author's Writer at http://authorswriter.com or send an email to authorswriter@yahoo.com so we can get started.
Specialties:  The Author's Writer pens personal stories, business books, business memoirs, and fiction projects, too. I create intriguing stories that move others. Your manuscript will be an original, customized and creative work of artistic prose that speaks to others in your unique voice and style. Throughout my years of being a ghostwriter, I have developed a proprietary method of writing books which makes the writing of your book enjoyable as well as affordable and efficient. You are the expert in your field, so let me, the ghostwriting expert, help you tell your story!
Please visit my website to learn more about what I do. Feel free to email me at authorswriter@yahoo.com to schedule time to talk about your unique and amazing book project! When you choose to work with me, I will provide you with the utmost care in customer service and value. Your project is important to me and is a priority!
Ghostwriting specialties:
Personal Story and Memoir
Business Story and Business Memoir
Books with True Meaning and Purpose that Will Help Others
Surprise Me!
Editing specialties:
I also help authors who have completed their manuscripts with developmental and line editing. I edit both nonfiction manuscripts and fictional works, including novels, short stories, and poetry.
Developmental Editing
Line Editing
Proofreading
Book Coaching:
I help aspiring authors who need help writing their books.  To meet this need, I have created a unique and proprietary program entitled, Write a Book in 21 Days: By Discovering the Story Within. To complete this program, all you need is at least 20 minutes per day (minimum) day for 21 consecutive days.  Will your book be written  in 21 days? That depends upon the genre as well as the length of your book as well as your motivation and drive.
After you have completed the program, I can also help you as a book coach. As a book coach, we work together each week for renewable periods of four weeks. I will review your writing in process and schedule a one-hour  call with you each week to help you write your book!
A Sampling of Books Written:
Journalism, Publications Include:
Florida Today
Competitor Magazine
Homeschooling Today
Phone Number
321.507.5857