Return to Directory
---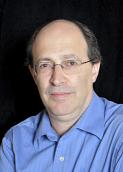 Bio
Rich Mintzer is an author and ghostwriter, with over 60 non-fiction titles to his credit.  His books have been published by various publishing houses including Entrepreneur Press, Adams Media, St. Martin's, Sterling and Crown.  He is also the founder and owner of Your Book Your Way (www.yourbookyourway.net) a professional ghostwriting service.
Many of the books Rich has written are on business, such as ten books for the Entrepreneur Press "Start Your Own Business" series.  He has also written, or ghostwritten, about personal finance, theater, golf, adoption, health and a variety of other topics.
Along with writing and editing books, Rich has worked with authors on numerous book proposals, tailoring them to fit the needs of the author as well as adhering to the style and format of standard book proposals.
And finally, Rich also writes blogs for business owners as well as marketing materials.  Occasionally he even gets to infuse some humor into his projects, which he enjoys, having started out as a comedy writer for stand-up comics, The Rosie O'Donnell Show and the U.S.A. Network.
Rich lives in Westchester New York with his family.
Specialties: Books, book proposals, web content, feature articles, business materials, helping other people express themselves
Years of Experience: 26
Memberships: American Society of Journalists and Authors
Books Contributed to: My book list is on my website at: www.richmintzer.com
Magazines Contributed to: Westchester Magazine, Family Fun, In Style, Playbill, Real People, The Hollywood Reporter, Weight Watchers, Movie Times, Modern Maturity
Location
Westchester, New York