Return to Directory
---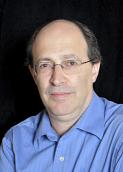 Bio
I am an author and ghostwriter with 78 published non-fiction titles to my credit - so far.  My books have been published by various publishing houses including HarperCollins, Entrepreneur Press, Adams Media, St. Martin's Press, Sterling and Crown.  Several years ago I founded  Your Book Your Way, my own ghostwriting service. (www.yourbookyourway.net). 
Having an apppreciation for many types of non-fiction books, I have written, or ghostwritten on a variety of topics including business, leadership, personal finance, real estate,  theater, sports, adoption, and even a book about the Great Gatsby - yes, a book about a book.  I have also written several memoirs (some business, others rags-to-riches stories) and five successful humor books. As a former comedy writer for standup comics as well as radio and television, I still enjoy infusing some humor into my projects, when appropriate.  
Along with writing and editing books, I actually enjoy writing book proposals. I have  worked with authors on number of such proposals, tailoring them to fit the needs of the author as well as adhering to the accepted format by literary agents and publishing houses. And finally,  I am a ghost blogger for business owners and a teacher of classes on how to write your first book, memoir writing, blogging and comedy writing.    
I have been fortunate to have enjoyed teaming up with a variety of intresting people and look forward to forthcoming collaborations.  
Specialties: Books, book proposals, developmental editing, and blogging.  Years of Experience: 33 Memberships: American Society of Journalists and Authors, and the Association of Ghostwriters.  
Location
Westchester, New York