Return to Directory
---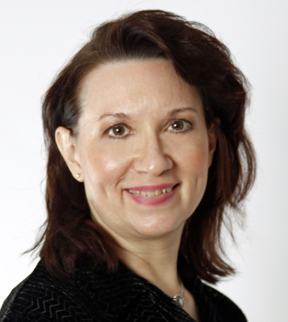 Bio
Melanie Votaw is a full-time freelance writer, editor, book author, ghostwriter, photographer, and publishing industry consultant in New York. She is the author of 14 non-fiction books on a variety of subjects – six published under her own name by Running Press/Perseus Books and eight ghostwritten. Her book, 52 Weeks of Passionate Sex, sold out its first printing within a week of release, and The Cocktail Kit sold more than 100,000 copies.
Business books that she has edited have won a total of 21 awards, including the Best Beach Books Festival Grand Prize, and a cookbook she edited made the New York Times Bestseller List. One of her ghostwritten business books was published by Hyperion, and three business titles that were originally self-published were released by Macmillan in seven countries.
Melanie provides services to individuals and publishing houses as a ghostwriter, developmental editor/book doctor, line editor/copy editor, and book proposal writer and editor. Additionally, she is an extensively published journalist, photographer, poet, and fiction writer. She is also a magna cum laude college graduate with a Bachelor of Arts degree in English and a minor in music.
Her website is http://www.RuletheWord.com. Contact her at Melanie@ruletheword.com.
Located In: Brooklyn, NY
Specialties: Popular Business, Medicine/Health, Law, Self-Help, Travel, Food/Wine, Nature/Wildlife, Sexuality, Psychology, Spirituality, Dance, Music, Film, Theater, Art, Photography
Years of Experience: 12+
Memberships: Authors Guild; Association of Ghostwriters; International Food, Wine & Travel Writers Association; New York Travel Writers Association; International Travel Writers Alliance
Honors: Edited books have won 21 awards; poetry and photography awards
Books Contributed to: Besides the 14 books that Melanie has written or ghostwritten, she is a contributor to the following books: Five Minute Erotica (two stories), More Five Minute Erotica (three stories), Faces of Freedom (one story about a fallen soldier in the Iraq War), "The Exultant Ark" (one photograph), The Ultimate Bird Lover (14 photographs).
Magazines Contributed to: Melanie has written articles for a number of magazines and newspapers, including Woman's Day, South China Morning Post, Travel Savvy, Executive Travel, Business Insider, Just Luxe, YourTango, Independent Restaurateur, Restaurant Management, Reel Life With Jane, Kraze, Copper in the Arts, Ft. Myers Magazine, Minerva Place, Super Yacht Times, Travel Mindset, Travelers Digest, Farewell Travels, and more. Clips can be read at http://www.RuletheWord.com/clips.htm.