Return to Directory
---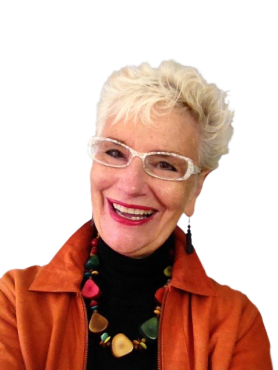 Bio
Besides being a non-fiction and fiction author in my own right, I am a ghostwriter, book coach and book editor, based in Toronto, Canada and Buenos Aires, Argentina.
Clients have told me I have a special skill around asking questions that make them think, really think, about their topic on a different level than they ever have. This results in a rich lode of information, which I then fashion into the book that will position the author in his or her chosen marketplace, tell their story for their children or for posterity, or share their worldwide travel adventures.
One of the things I love about working with authors is learning so much about so many subjects. I am a "people person", easy to get along with — and fanatical about meeting deadlines!
Locations: Toronto, Ontario, Canada; and Buenos Aires
Specialties: Business books, memoirs, adaptations from other media such as podcasts, how-to books
Years of Experience: 15
Books: Among the books I've ghostwritten or edited are: a series of books by a specialist consultant on how to grow an accounting firm; a book for an accountant teaching dentists how to run a dental practice as a business; a series of books for a professional speaker on workplace relationships and communication; a book adapted from a podcast featuring successful Canadian business people; a guide to the myths and truths of financial planning for a financial planner; a book on the luxury hotel industry for a hospitality consultant. I am currently working on a book on female hormones for an alternative medicine practitioner and a travel memoir for a digital nomad.
My own non-fiction titles include several books on communication in the workplace, a motivational book on perseverance and, most recently, "Rare Steaks, Red Wine, Hot Tango! — a rollicking memoir of Argentina".
Contact Helen: Via email at helen@mhwilkiebooks.com or her website http://www.mhwilkiebooks.com
Location
Toronto, Ontario, Canada; and Buenos Aires