Return to Directory
---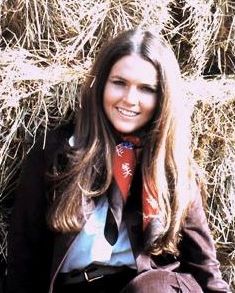 Bio
Donna Peerce, 615-279-8144, www.DonnaPeerceWriter.com
I am an award-winning "New York Times" bestselling Ghostwriter!
Fiction
Romance, Young Adult, New Adult, Fantasy, Sci-fi, Historical Fiction, Erotica, Porn, Crime/Thriller, Action/Adventure, Novels based on "true stories," Graphic Novels, Screenplays, and More
Nonfiction
Memoirs, Crime/Thrillers, Porn, Rock & Roll, Athletes, Celebrities, Science and Government Coverups, NASA, Aliens, UFOs, Financial Industry Scams, Thought Leadership, Inspirational/Motivational, Business and More
With a Bachelor of Arts Degree in Journalism, Creative Writing, Radio and Television, and more than 20 years of professional writing experience, I am an award-winning published author, ghostwriter, book doctor and editor of more than 60 published books. Several have been "New York Times" bestsellers and include both fiction and nonfiction. The fiction includes novels romance, young adult, fantasy, erotica, crime/thriller, action/adventure, and novels "based on a true story." Nonfiction includes memoirs and true family stories involving porn, crime and family businesses. One book I've just finished is a true story involving murder and deceit. In 2014, the story ran on NBC's Dateline, ABC's "20/20," "Good Morning America," and "Nightline." It is being published by a major publisher.
Television, HBO And Films 
Three of my novels are being turned into movies and TV shows. One is being produced via ITV in England in 2016 and on HBO in 2016. Another children's/tween's book is being produced into an animated film.
Here are a few endorsements/testimonials:
"Donna is a superb storyteller and excellent writer with a real sense of pace, plot, characterization, and atmosphere. Her writing flows smoothly and effortlessly. There is a strong narrative, and as a reader, the pages turn easily."
~Stephanie Hale, Director Oxford Writers Literary Consultancy, United Kingdom
"Donna is an excellent writer. She is fiercely dedicated to producing an excellent work of art no matter what type of book or genre she tackles."
~Jamil Rashid, CEO JARA, Serial Entrepreneur, Global Business Improvement Consultant
Six Sigma Master Black Belt
London, England
"Donna was a blessing to work with. As a writing and editing partner, she was able to help me refine my message and deliver a more powerful and succinct voice in my writing. She helped me tremendously with my book proposal which ended up being one of the most critical parts of our journey to multiple weeks on the New York Times bestseller list. I'd recommend you consider bringing Donna on your team if you have a great message but could use some help getting it effectively translated on paper."
~Rory Vaden, bestselling author of Take the Stairs: 7 Steps to Achieving True Success, Perigree Trade, Penguin Books, 2012
Take the Stairs is a #1 USA Today, #1 Wall Street Journal, #1 Amazon and #2 New York Times bestseller!
You may find additional testimonials and endorsements on my website at www.DonnaPeerceWriter.com.
Please note that I have excellent contacts with top NY publishers and literary agents, as well as Hollywood Entertainment Agents.
Please contact me ASAP via email and/or phone at 615-279-8144 so we can discuss your project. If you are interested in my services, I can travel to meet with you at any time, and we can set up regular Skype calls to go over your story. I am single with no dependents and my time is very flexible.
Take Action!
Please call me at 615-279-8144 to help YOU!
Summary: In A Nutshell - Career Overview
Genre Specialties
Romance, Historical Fiction, Action/Adventure, Erotica, Porn, Thrillers
Young Adult, Fantasy, Sci-Fi, Middle Grade, Tweens, Americana
Memoir/Autobiography
Health & Wellness
True Crime
Professional Athletes/Memoirs
Pop Culture/Music/Entertainment/Celebrity
New Adult
Faith-Based Memoirs
Novels based on true stories
Business, Thought Leadership, Motivational, Inspirational
Major Publishers & Entertainment Companies
Warner Brothers Entertainment Group of Companies, Burbank, California
McGraw-Hill Publishing, New York
Perigree Trade, Penguin Books, New York
Da Capo Press, Perseus Books Group, New York
Random House, New York
Health Communications, Inc., Florida
HBO Television, New York, New York
Section 9 Entertainment, (Marvel, Animation) Santa Monica, California
HAAS Filmed Entertainment, Los Angeles, California
ITV Studios, Global Entertainment, London, England
Health Communications, Inc., Florida
Phone Number
615-279-8144