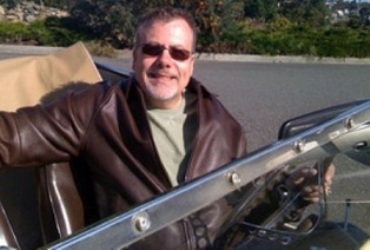 I write food, wine, and travel articles for YAM magazine and SALT (inaugural issue published in Calgary, spring 2013), along with my regular sales and marketing column and business features for Douglas magazine.
I am the author and/or ghostwriter of seven print books and five eBooks. Latest publications: Building Vancouver Island for 100 Years (Vancouver Island Construction Association); City of Langford: Living the Lifestyle; The Financial Navigator with Tim Paziuk (a highly controversial book on the financial industry). I also wrote the award-winning, Fire From the Sky: A Diary Over Japan.
Extensive mainstream publishing experience over 30+ years with several leading publishers including Random House; Hodder and Stoughton and Harrap in roles as diverse as publisher's sale rep, to managing director.
Ex CEO of the WestShore Chamber of Commerce. Founder of WestShore Magazine and Blue Beetle Books Inc.
Currently: writing for several magazines; publishing my own business eNewsletter (The Leading Edge); writing eBooks; preparing corporate proposals for local, national and international corporations; and looking for my next custom-book publishing opportunity.
For examples of my work visit www.mpwicks.com and www.bluebeetlebooks.com.
To contact me: E: mike@mpwicks.com Tel: 250.704.6686
Located In: Victoria, British Columbia, Canada
Specialties: Ghostwriting, Business Articles, Custom Publishing
Years of Experience: 11+
Memberships: Association of Ghostwriters
Honors: Winner of The Military Writer's Association of America 2005 Silver Medal for Best Military Memoir
Books (Print): The Promise Fulfilled (2000), Fire From the Sky: A Diary Over Japan (2005), Professional Corporations: The Secret to Success (2004, New Ed. 2011), The City of Langford: Live the Lifestyle (September 2011), The Financial Navigator: How to Keep More of What You Earn (October 2011); Building Vancouver Island for 100 Years (September 2012), Business Succession Planning: An Owner's Workbook (Enterprise Saskatchewan 2013).
Books (Electronic):  Crowdfunding: An Introduction (2013), Winning Government Business (2013), An Introduction to Social Media for Small Business (2013), Starting a Business 101 (2013); Succession Planning 101 (2013).
Magazines Contributed to: WestShore Magazine, Douglas Magazine, Business Examiner, Times Colonist, Valley Times, Museum Development, Business Vancouver Island.