Return to Directory
---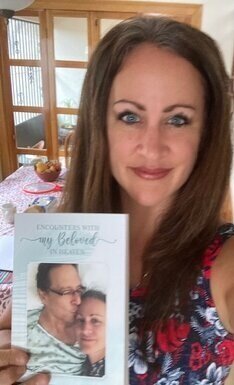 Bio
I am a medical, health and wellness ghostwriter and part-time health coach. I have been writing professionally for 14 years and researching and writing about medicine for nearly two decades. I delight in helping doctors and other wellness professionals to fulfill their dream of sharing their work and expertise with the world through the written word. 
My portfolio includes 19 health and wellness-related books, 8 of which I ghostwrote and the remainder of which I either authored or co-authored.  Topics I have written about include: integrative medical solutions for cancer, Lyme disease, environmental illness, chronic fatigue, depression, anxiety, and insomnia; as well as nutrition and spiritual wellness. In addition, I recently self-published a personal memoir entitled, Encounters with My Beloved in Heaven in honor of my late husband who passed away in 2020.
One of my ghostwritten books was published by a large trade publisher (Da Capo Lifelong Books), while most of the others were published by small or independent presses. Two of my recent ghostwritten books, including The Cancer Revolution and Hope for Cancer: 7 Principles to Remove Fear and Empower your Healing Journey have received five-star ratings on Amazon, while my own recent books, such as  New Paradigms in Lyme Disease Treatment have averaged 4.5-star ratings.
My writing experience also includes a position as former Editor of the Alternative Cancer Research Institute (ACRI) (2011-2018) and Pro Health's Lyme disease website (2016-2019), where I regularly contributed original research and wrote articles on cancer and Lyme disease. I also hosted monthly podcasts for ACRI, in which I interviewed a total of over 100 integrative/holistic cancer doctors.
Over the years, I have also edited several medical books for BioMed Publishing Group.  
Prior to writing professionally, I authored a number of short travel narratives in which I shared about my cultural experiences in over 50 nations worldwide. I also wrote a Christian fiction novel which garnered the attention of a large Christian publisher (River Oak) but which ultimately, I did not publish.
My passion is to help others to be healed and whole: in spirit, soul and body, by sharing the work of brilliant medical professionals, health gurus and evangelical Christian thought leaders through books, blogs, articles and other media. 
Phone Number
303-949-3347
Location
Centennial, Colorado