Member Spotlight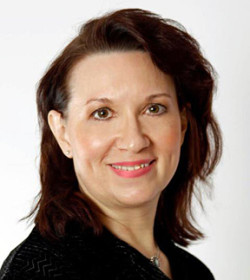 Name a book genre and Melanie Votaw has likely ghostwritten something in the category. She's written self-help prescriptive nonfiction, popular business, memoir, and medical guides. "I find the process interesting and gratifying," she says. "It's a fascinating learning process."
In addition to ghostwriting books, she has also edited a slew of others that have won more than 30 awards. Melanie also edited a manuscript that became a New York Times bestseller.
Today, besides working as a travel and entertainment journalist and a copywriter, she ghostwrites, tackles developmental editing, and coaches would-be authors to help them finish their own books.
Melanie was practically a writer out of the womb. She wrote her first poem at age 6 and won her first writing award when she was 10 years old, telling her friends she was going to be a writer and journalist when she grew up. She did eventually, after first becoming a New York-based actress/singer/dancer for a number of years.
She finally put her college English degree to use when Running Press asked if she would write The Cocktail Kit, which subsequently sold 100,000 copies. She next wrote Hummingbirds: Jewels On Air, followed by 52 Weeks of Passionate Sex and three other titles.
She enjoyed the book writing process and built a website to pursue more book, magazine, and copywriting assignments. Soon after the site went live, Melanie received a call from a doctor to ghostwrite a book about dentistry – another successful project.
Melanie's work has been published by Macmillan, Hyperion, Hay House, and several other publishing houses. One type of book she hasn't yet ghostwritten, but would like to, is a celebrity bio, using her skills as an entertainment journalist. Perhaps she'll find time in 2015.
Read more about Melanie on her website at RuletheWord.com, and contact her at Melanie@ruletheword.com or (718) 382-4530.