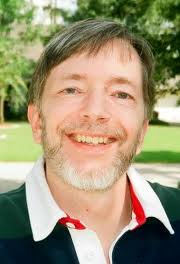 I wrote a three-page Perry Mason mystery when I was seven and sent it to Erle Stanley Gardner, the creator of the Mason series. He wrote back and said, "Keep it up. Maybe you'll give me some competition one day." After that, I always wanted to be a writer.
I received masters degrees in English and Education and taught writing and literature at the University of New Orleans, St. Mary's Dominican College, and Delgado Community College. During my years as a college instructor, I published short stories and poetry in literary journals, was editor of Gold Newsletter, and wrote promotional literature for Tulane University's Graduate School of Business. I also wrote articles for Figaro, a weekly newspaper in New Orleans.
Later, I began a full-time career as a ghostwriter. I started off writing romances before moving on to memoir, true crime, and an occasional novel. I quickly learned that to be a successful ghostwriter, one had to be a literary chameleon of sorts in that one has to be able to reflect many different narrative voices and points of view. I also did quite a bit of developmental editing, which at times was more challenging than ghostwriting.
After many years, I've built up a diverse clientele of CEOs, U.S. Congressmen, entrepreneurs, published novelists, Hollywood producers and directors, physicians, and professionals from many walks of life, although I'm open to working with anyone who has a great idea that's in my wheelhouse. I've ghostwritten and edited books on such diverse topics as quantum physics, personality disorders, divorce and custody, spirituality, medicine, and psychology.
I continue to write under my own name and have published five novels. My novel John Lennon and the Mercy Street Café was taught in a course on magical realism at the University of Illinois.
Location: New Orleans, LA
Specialties: Sixty percent of the books I ghostwrite are genre fiction, mostly thrillers and mysteries. I occasionally write horror, fantasy, science fiction, or a title for the juvenile market. I specialize in helping people build a franchise for their books and therefore do a lot of work with series and sequels. I'm open to literary fiction, but few people request it these days.
Forty percent of the books I ghostwrite are nonfiction, split evenly between memoir and general nonfiction.
I don't handle glitz novels, finance, investment. economics, fashion, graphic novels, or screenplays.
Years of Experience: 30
Magazines: Rose and Thorn, American Poets & Poetry, Poem, Pegasus, The Rockford Review, Lynx, Black Buzzard Review, Twilight Ending, Parnassus Literary Journal, Tight, and Figaro (weekly New Orleans newspaper)
Memberships: National Association of Independent Writers and Editors, Association of Ghostwriters
Books:
John Lennon and the Mercy Street Café (author)
Street Magic (author)
The Ghost of Richard Brautigan (author)
Rimsky Rises (YA–author)
Circling Goes the Wind (middle reader–author)
One Hell of a Ride (ghostwriter)
Border Crossings (editor)
Duty to Investigate (editor)
Abuse and Betrayal (editor)
Decoding Potential (editor)
Taking My Medicine (editor)
Welby and the Knobby King (editor)
How to reach William: On his website http://www.freelanceghost.com or via email wbhammett@gmail.com