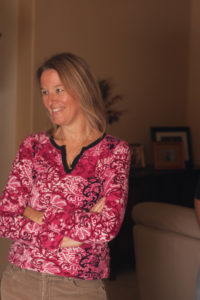 Wendy is a ghostwriter, editor, and writing coach and mentor.
Her life has always revolved around reading and writing. It all started when her second grade teacher gave her a story writing assignment. That's when she started writing stories, plays, and poems and hasn't stopped writing since.
Wendy's areas of writing expertise include the ghostwriting and editing of books (and articles) in the genres of personal story/memoir, business, health & wellness, alternative medicine, finance, computer technology, as well as fiction stories and poems. She also is an avid researcher, and writer of investigative, and scientific and technical books.
Wendy describes her writing life as a collage of adventures and experimentation. Some of these experiences include work as a college writing instructor, a teacher of English as a Second Language, a journalist, a copy writer, an editor, a reading specialist, and a ghostwriter. She is also a literacy advocate, and has studied a variety of languages, including German, French, Italian, Russian, Arabic, Welsh, and Old English, and has travelled the world. She also works as a writing coach, encouraging and mentoring aspiring writers.
As a freelance journalist and photographer, she reported for local papers and national magazines, online magazines, and international journals. She has also worked as a blogger and real-time feature writer at international conferences and symposiums.
Much of Wendy's work as a writer and teacher were accomplished as she was homeschooling her three boys. She trained extensively in the Lindamood-Bell LIPs and Seeing Stars programs when one of her sons was diagnosed with dyslexia. These methods worked so well that she went on to train other students with reading disabilities. She has also taught creative writing, standardized test preparation, expository writing, literature, and debate to groups of students in various homeschool settings and also started a homeschool cooperative. However, she credits her greatest teaching success as homeschooling her three sons who are now all independent and well-set in their careers.
For the past seven years, Wendy has worked as a full-time writer, ghostwriter, and editor.
She also enjoys swimming, hiking, road-tripping, staying fit and healthy, and watching great films. She's an advocate for animals and volunteers her time at local organizations.
Writing Services: AmericanBookWriters.com, MarkAndWendyWrite.biz
Portfolio: clippings.me/wendyscheuring