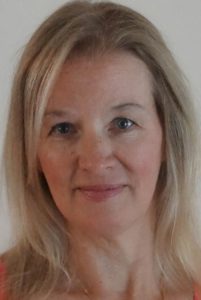 Wendy Scheuring, WordSmith, Ghostwriter & Editor
I am a ghostwriter who writes investigative, intriguing, and purposeful books on a variety of technical subjects, including business, economics, history, medicine, dentistry, and aviation, among others. I also write fiction, poetry, personal story and memoir. While this may sound broad or even contradictory, many exemplary stories touch on a myriad of genres, requiring description or dialogue, or analysis of fact. Fiction is based upon fact, and boundaries often blend between genres, such as a history of medicine, or investigative aviation reporting.
When working with me as your ghostwriter, I will respect your privacy and your work will always remain confidential. However, some clients do wish to reveal the assistance I have provided, either on the cover or in the acknowledgements section of their books. For a brief sampling of some of those titles, please visit my website, MarkAndWendywrite.biz, or review them below.
Located in: Melbourne, FL
Specialties: Business, scientific and technical subjects, fiction, personal story and memoir
Years of Experience: 20+
Memberships: ASJA, IRE
Books Authored: Divorcing the System, Restored Heart & Soul, Why Your Customers Go Somewhere Else, Twixt 6 & 90: Planes, Dames, & Brushes with Fame, Your Group Home Business, Clean Up Your Life, and more
Magazine and Newspaper Credits: GAMA International Journal, MSDynamics.com, Senior Life Newspapers, Viera Voice, Florida Today, and others
Business website: http://MarkAndWendyWrite.biz
Contact: wordsmiths@yahoo.com, 321.507.5857