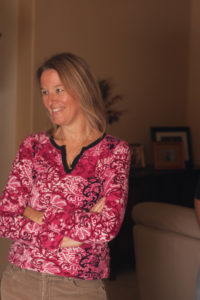 Books always begin with a vision. A ghostwriter can help you organize your thoughts and get them onto paper to help you realize your dream of becoming a published author.
The first step in this process involves interviewing you (and others, if needed), reviewing your written content, and performing research to create a comprehensive book plan that will encapsulate that vision. This usually takes one month or less depending on your project.
Then, we work together to create, write, revise, and validate each chapter along the way. I will also write any front matter material (introduction, acknowledgements, dedications, etc.) and edit a foreword, if you have one. I will also write your back cover material as well. This second step takes about 5 months, depending on the length of your book.
Lastly, all of the material, including front matter and chapters, are stitched together to form a draft manuscript, which will be independently edited two times. This review and editing phase takes approximately 4 to 6 weeks.
And, behold, the final product is a print-ready manuscript (with your photos or graphics inserted, if needed) for self-publishing or for an agent's or publisher's review.
But, the process doesn't stop there.
I also offer marketing packages, publishing/printing packages, and book cover and layout packages. I can also assist you with book proposals, agent query letters, ISBN and UPC acquisition, U.S. Copyright registration, and author websites, etc. 
I also mentor aspiring writers! Ask me about my tailored coaching packages.
I would be happy to refer you to past clients for references upon request. My projects include business books, personal story/memoir, technical and scientific materials, books on economics, aviation, law, health & wellness, as well as unique projects that have required intensive research.
To start the process, please email me at swimwendyrun@yahoo.com with responses to the following questions:
1. Why do you want to write a book?
2. What is your message and why is it critical?
3. Whom do you want to reach and why?
4. Do you have a deadline?
5. Are you ready to start now?