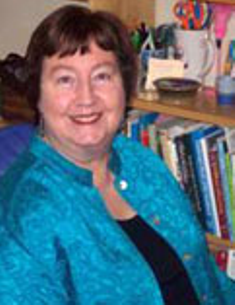 Over 25 years ago, Virginia began writing books for a variety of professionals and individuals with a message, a mission, or a story to tell. Working with professional speakers, doctors, therapists, integrative healthcare practitioners, and business owners and consultants, Virginia has written, rewritten, or edited well over 100 books. Her long-term clients include popular smell and taste specialist, Alan R. Hirsch, MD (What Flavor is Your Personality?, What Your Doctor May not Tell You About Sinusitis, How to Tell if Your Teenager is Lying, and many other titles) and jury consultant and TV host, Paul Lisnek, JD, Ph.D. (The Hidden Jury, Winning the Mind Game, and Quality Mind, Quality Life).
Virginia's recent coauthored books include The Oxygen Revolution (written with hyperbaric oxygen pioneer, Paul Harch, MD – Hatherleigh, updated edition 2010), and Option Trading in Your Spare Time: A Guide to Financial Independence for Women (written with option trading expert, Wendy Kirkland – Sourcebooks, 2009). She also wrote 52 Bright Ideas to Bring More Humor, Hugs, and Hope into Your Life (Book Marketing Solutions and Open Arms Seminars, 2008) with professional speaker Greg Risberg, MSW, CSP.
Virginia is a discreet ghostwriter/editor and never discloses the identity of her clients without explicit permission. She is happy to stay behind the scenes while helping her clients attract attention and notice. Born and raised in Chicago, Virginia has lived in several states and the Virgin Islands. She currently calls Green Bay, Wisconsin home. You can visit her at www.virginiamccullough.com.
Located In: Green Bay, WI
Specialties: Virginia specializes in producing nonfiction book proposals designed to attract literary agents and editors. She especially enjoys revising and editing already existing manuscripts until they shine.
Years of Experience: 25+ years as a book author and ghostwriter
Memberships: Association of Ghostwriters, The Authors Guild, American Society of Journalists and Authors (ASJA), Romance Writers of America (RWA) and affiliate chapters, and National Speakers Association (NSA)
Honors: Virginia's fiction manuscripts have been finalists or winners in numerous contests, including RWA's prestigious Golden Heart Natonal Contest.
Books Contributed to: Looking back a few years, additional clients' books include: "Preventing Addiction" (2007), "The Ties that Bind and Bind and Bind…" (1999), "How to Make 1000 Mistakes in Business and Still Succeed" (1990 and 1995), "LifeForce: A Dynamic Plan for Health, Vitality, and Weight Loss" (2001, now "The McCombs Plan"). Other coauthored books include: "Coping With Chemotherapy and Radiation" (2005), "Coping With Radiation Therapy" (1993, 1994, and 1996), and "A Consumer's Guide to Alternative Health Care (1995).
Magazines Contributed to: Before focusing her business exclusively on writing and editing books, Virginia wrote articles on a variety of topics from family living to women's issues to boating and cruising. Her work was published in diverse magazines from Marriage and Family Living and Baby Talk, to Sail and Cruising World. Because she enjoys writing about the writer's life, she contributes essays to RWA chapter newsletters.