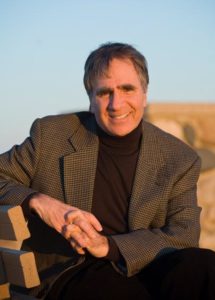 I am an author, journalist, and Emmy award winning TV writer/producer. I have won 4 Emmys and been nominated another 5 times. I was at CBS for 11 years. As an author and journalist, I have published 6 books, two of which were sold to the movies, including one that was the basis for the National Treasure franchise. I have written for many of the major magazine, including Parade, where I was Contributing Editor for 20 years.
Location: Westport, CT.
Specialties: One of my specialties is celebrity profiles. I have written cover stories on Ben Stiller, Tim Robbins, Richard Dreyfuss, Sophia Loren, Jamie Lee Curtis, Henry Winkler, Bette Midler, Melanie Griffith, Tea Leoni, and others. I also specialize in true crime, adventure and narrative-nonfiction. I pride myself on the extensive research and close bonds I form with my subjects, whether they are a Hollywood household name, or an everyday hero.
Years of Experience: 40
Magazines: The New York Times, The Village Voice, Parade, Penthouse, Glamour, Self, Mademoiselle, Redbook, American Health, L.A. Times Syndicate
Memberships: Writers Guild, Authors Guild, Association of Ghostwriters
Books: The High School Revolutionaries – Random House, To Be Young in Babylon – Warners, Stalking – Everest House, Doubles – Dell, Kidd – Dell, King of Hearts – Saugatuck Books
Contact: tseligson@tomseligson.com or www.TomSeligson.com