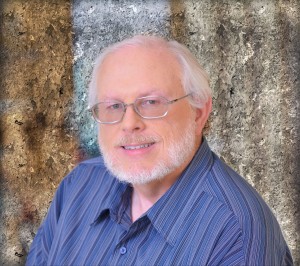 Ghostwriting a book is a complex process; Richard has the experience not just to write your book, but to manage the process from beginning to end to ensure you receive the best possible manuscript. to help people understand how the ghostwriting process works, Richard has written a book detailing what you need to know before you hire a ghostwriter so you can understand the options.
Download your free copy of So You Want to Hire a Ghostwriter today.
Richard has published 63 books, ghostwritten 12 books and provided book coaching services on several others. Beginning in 2017, the first of a ten-volume series of Science Fiction novels will be published.
To contact Richard directly, send an email to rich@thewritingking.com or visit his web site http://www.thewritingking.com/
After spending over 33 years in the computer and information technology industry, Richard decided to take an early retirement to pursue his dreams of becoming a professional writer and published author. Richard is a leader in the computer industry, serving as Vice President of Consulting at Software Techniques and Beck Computer Systems before settling down as Director of Computer Operations at Trader Joe's. During his twenty-year tenure at that esteemed company, he focused on computer security and preparing for the possibility of disaster.
In addition to writing hundreds of articles for the web and blogs, Richard actively works as a professional ghostwriter. In that role, he has completed books on a wide variety of subjects including memoirs, business volumes, and novels. Because of his in-depth background in software management and computer security, Richard has ghostwritten a number of major books in those areas. In 2016, Richard completed a major update of the 2010 version of the computer security book Cyberheist for KnowBe4.com.
Additionally, Richard has published books of his own, including a bestseller, Focus on LinkedIn. Two other books, Safe Computing is Like Safe Sex and Real World Survival Tips and Survival Guide, respectively touch on the subjects of computer security and how to survive emergencies and disasters. Richard has also written and published a series of short eBooks on the aspects of freelance writing, including blogging and ghostwriting. Other published books include How to Plan a Party, How to Sell on eBay and How to be Friends with Women. To see all of the books he has available, visit https://www.thewritingking.com/books/
An avid adventurer, Richard has been a photographer for much of his life, with a focus on nature, scenic, performance and event photography. He has done everything from hiking in dozens of national parks throughout the country, to photographing various unique festivals and events, such as the Labyrinth of Jareth Masquerade Ball and the World Mermaid Awards Convention. He is well known in the Renaissance Festival and Belly Dance communities, having photographed over 1,200 dance events and 400 festivals. For several years, he photographed the Tournament of Roses Parade in Pasadena, California.
One of Richard's passions is to use the power of words to educate people on human rights. He believes the world will be a better place when human beings are treated with the full respect and dignity they are due. Richard will be publishing a coloring book to educate children about human rights later in 2016.
Specialties: Sales, Apartment and Property Management, Business, Technical computer related, Project management, Novel Writing, Disaster Survival, Memoirs, Travel, Photography
Years of Experience: 35 years
Memberships: AWAI, ALLi, Association of Ghostwriters, Author Audience Academy, Florida Writers Association, National Novel Writing Month, IEEE, ACM, National Retail Association, Writer's Digest University, Clearwater SciFi and Fantasy Critique Meetup Group