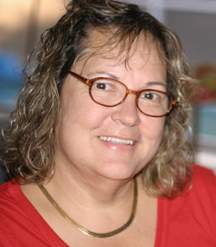 Maryan Pelland is one of only 100 professionally certified ghostwriters. She completed California State University's arduous series of ghostwriting certification courses and has mentored, coached, and developed authors of fiction and non-fiction for more than five years with never an unhappy client. Maryan's own eight books are traditionally and digitally published—she has ghosted a dozen and substantively edited another dozen. Her writing career in print-publishing, digital content, and author management spans three decades with an emphasis on business (15 years of business writing for major media outlets), personal memoirs, and selected fiction. Maryan teaches creative writing at the college level. Contact her through Ontext.com
Located in the U.S. Midwest
Specialties: Heavy emphasis on business books and business histories, memoirs and personal histories, selected fiction.
Year of Experience: I've been writing professionally since I was 15 and full time for over 20 years.
Memberships: American Society of Journalists and Authors, Association of Ghostwriters, Women in Writing
Book projects: 1001 Brilliant Ideas Any Writer Can Steal, How to Make Real Money as a Freelance Writer, Images of America:Weeki Wachee Springs, FL. Confidentiality agreements prevent most ghosts from listing ghosted book credits, but I gladly provide contactable references and samples on request.