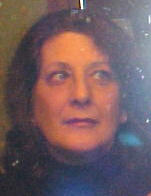 I graduated from UCLA with a major in English literature, a minor in French and classes in theater and acting. Off I went. Before graduating, I had a weekly column about old timers in a weekly newspaper. I went on to a position with Women's Wear Daily as an editor/reporter.
After a couple of years, I moved to Hawaii and was a feature writer for the Honlulu Star Bulletin. Later, I became a columnist for the L.A. Times covering small business and entertainment in different sections of the paper.
Later, I created award winning documentaries for PBS Hawaii, collaborated on books about heart surgery and heart disease and medical writings about neurofibromatosis. I was also hired to write a biography about a Texas sheriff. Add the launching as executive editor of a travel magazine.
I earned an M.A. in screenwriting and have come close to having my own tv series and several movies. Recently wrote a tv pilot and have a number of projects that have potential.
My painting is another subject. I have had many solo exhibits and have been widely collected. The blog: lorettaparaguassu.blogspot.com.
Located In: Alpharetta, GA
Specialties: Personal Profiles, Small Business, Art, Social causes, Movies, Theater, Screenwriting, Editing, Rewriting, Magazines and Newspapers, Medical
Years of Experience: 50
Memberships: American Society of Journalists and Authors
Formerly with Georgia Writers (has changed since then)
Association of Ghostwriters
Georgia Production Partnerships
Women's Caucus of Art of Georgia
Books Contributed to: Biography of a Texas Sheriff
Heart Disease and Heart Surgery
Medical Text, Neurofibromatosis (edited)
Magazines Contributed to: Incentive Travel — Launched, Executive Editor — 2 years
Business Week Magazine — contributor — 5 years
Brentwood Publisher's group of magazine — in house writer — 2 years
US Magazine – several articles
L.A. Times Magazine — regular contributor — 4 years
Good Housekeeping — 2 articles