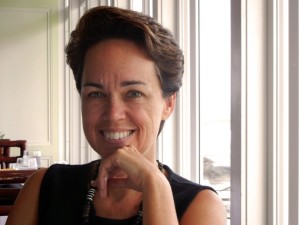 I'm a full-time writer/ghostwriter and author of 16 years. In addition to writing two non-fiction books in my own name, I ghostwrite memoirs, biographies and family history books for clients. I also blog regularly for Ancestry.com, and I've written and voiced personal commentaries on NPR's All Things Considered, mostly about my own family stories. I find it extremely satisfying and rewarding to work with people to tell their stories, and it's very important to me to get the details and meaning of someone's life and story just right.
I have a journalism degree as well as a master's degree in the cultural anthropology of Hawaii and the Pacific, which comes together nicely in that I also specialize in writing about Hawaii — whether it's ghostwriting the story of someone's life in Hawaii, or writing or ghostwriting articles, marketing content or blog posts about travel, business or culture in Hawaii. I also blog for Fodor's.com. I have happily ghostwritten/written/edited an award-winning blog for a local businessman three times a week since 2007!
Whether it's with corporate, content marketing or personal history clients, I work with people not only in Hawaii but anywhere around the globe; technology is our friend and we can always make it work.
If you have a book or other project in mind and think we might be a good match, I'm happy to discuss how we might work together. Please be in touch and we'll set up a time to speak. You can reach me at leslie@leslielang.com, or 808 964-1494.
More at my website, too: www.leslielang.com.
Location: Hilo, Hawaii
Specialties:
• Telling people's stories: I write memoirs, biographies and family history books.
• Blogging: I currently blog for Ancestry.com, Fodors.com, and others.
• Writing about anything Hawaii: its people, business, travel, culture, and more.
Years of Experience: 16 years
Magazines: Islands, Pages, FiberArts, Hawaiian Airlines in-flight magazine Hana Hou, Aloha Airlines in-flight magazine Spirit of Aloha, Honolulu, Where, Hawaii Home + Remodeling, Hawaii Business, Halekulani magazine, Hawaii Hospitality, Trump Ho'okipa Magazine, Country Life International (U.K.), more.
Memberships: ASJA, Association of Personal Historians
Books: Pola Hanau: Rebirth of an Ancient Tradition – publication date 2015
Memoir of a War of Poverty – publication date September 2014
Across the Sea: The Family of Yukimi Inouye – publication date June 2014
Mauna Kea, A Guide to Hawaii's Sacred Mountain (co-authored), Watermark Publishing, 2007
Exploring Historic Hilo, Watermark Publishing, 2005.