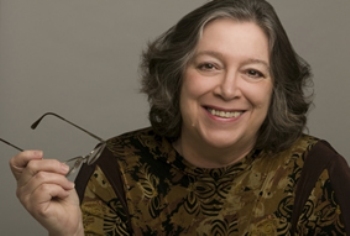 Kim Pearson is an author, ghostwriter, editor, and the owner of Primary Sources, a writing service that helps others become authors of polished, professional, and compelling books and blogs.
She has authored six books of her own, including award-winning Making History: how to remember, record, interpret and share the events of your life; and Dog Park Diary (ghostwritten for a dog!) She has ghostwritten (for people) more than 35 non-fiction books and memoirs, which tell the stories of a wide variety of people and cover a broad range of topics, from saxophones to finance, city histories to hypnotherapy, psychic horses to constipation, and many points in between.
She also ghostwrites blog posts, articles, and tweets. Her program "Living as a Ghost" teaches others the fine art of ghostwriting. Her blogFrom the Compost shares her musings about the writing and ghosting life: www.primary-sources.com/blog/. To learn more about her books or services, visit http://www.primary-sources.com.
Located In: Seattle, WA
Specialties: Memoir, Small Business/Entrepreneurship, Self-Help, Spirituality
Years of Experience: 15+
Memberships: American Association of State & Local History, Association of Ghostwriters, Biznik, Eastside Genealogical Society, eWomenNetwork, eWomenPublishingNetwork, The International Association of Writers, Issaquah Historical Society, Freelance Writing Organization, National Association of Independent Writers and Editors, National Association of Memoir Writers, National Association of Women Writers, Pacific Northwest Writers Association, Pacific Northwest Historians Guild, Seattle Storytellers Guild, Small Publishers Association of North America (SPAN), Story Circle Network, Write Well University
Honors: 2008 Best Books Awards finalist for "Making History" and "Dog Park Diary"
Books Contributed to: Ghostwritten over 35 books, edited over 20 more. A partial listing can be found on my website. My own books include: Making History: how to remember, record, interpret & share the events of your life, Dog Park Diary, You Can Be an Author, Even If You're Not a Writer, Eating Mythos Soup, Childish Discoveries (e-book collection of short stories), Adult Distractions (e-book collection of short stories), Creature Discomforts (e-book collection of short stories), Animal ABC (childrens book).
Magazines Contributed to: N/A