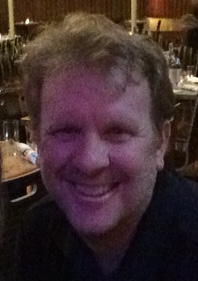 I am a successful ghostwriter who specializes in fiction, personal memoirs, business memoirs, and biographies/autobiographies. I am also an expert editor, so if you need help with a manuscript that you've already written, I can make it shine. Last year I wrote a series of children's books for an ex-Harlem Globetrotter, and I'm now finishing up the biography of an ex-Major League baseball player. I'm also working on two full-length novels and an inspirational personal memoir about an ex-drug addict who became a nurse.
One thing that separates me from other ghostwriters is that my fee includes several value-add services—a trip out to interview you in person about your project, a book proposal you can send to publishers/literary agents, independent proofreading of your manuscript, cover design, and even 200 printed copies of your book if you decide to go the self-publishing route.
When you agree to work with me, know that I'll spend every ounce of energy I have to make your book as perfect as it can be. I can't guarantee publication (beware of any ghostwriter who does), but I can guarantee you'll be thrilled with the finished manuscript.
If you'd like to hire me or have a question about a project you're working on, please email me atjimgratiotghostwriting@yahoo.com or call me directly at 916-805-4875. No matter how busy I am, I answer all queries within 24 hours.
Location: Folsom, California (I live near the prison, not in the prison)
Specialties:
Fiction (adult + young adult novels)
Personal Memoirs
Business Memoirs
Biographies/Autobiographies
Editing 
Years of Experience: 20+
Books: 
9 Common Mistakes That Most Small Business Owners Make
Photography Marketing Magic
The Great American Book of Baseball Trivia
The Tiny Book of Big Garage Sale Secrets
The Cootie Kisser Convention on Canterbury Court
A Very Strange Little Boy
Hooked on Books (5-book children's series)
Contact:
Email: jimgratiotghostwriting@yahoo.com
Website: jimgratiotghostwriting.com
Phone: 916-805-4875