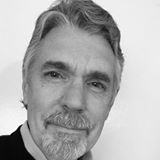 An award-winning ghostwriter, Jerry Payne has written or edited over two dozen memoirs for a wide range of clients, each story as unique as the life from which it was drawn. With a true passion for the genre, Payne teaches an online course and frequently conducts workshops on the craft of memoir writing. His book, "Writing Memoir: The Practical Guide to Writing and Publishing the Story of Your Life" (Faydelis Press, 2016), is available on Amazon or wherever books are sold.
Location: St. Petersburg, FL
Specialties: Memoir, Nonfiction
Years of Experience: 16
Memberships: Authors Guild
Books Payne has ghoswritten or edited (listed with kind client permission):
"The Tsar's Treasure: The Sunken White Star Liner with a Billion Dollar Secret," Martin Bayerle, Barnburner Books.
"The Crucible of Global War: And the Sequence that is Leading Back to It," Christopher Petitt, Rock Creek Publishing.
"Breaking the Code: a True Story by a Hells Angels President and the Cop Who Pursued Him," Pat Matter & Chris Omodt, Real Deal Publishing.
"Ellevie: A True Story of Repressed Memories and Multiple Personality Disorder," Marcelle Guy, Blue Fluke Media.
"Who is This Guy?: The Story of a 500-Pound Man, His Disease, and the Doctor Who Helped Him," Nick Mirrione & Dr. Armour Forse, HealthStruck Books.
"From Peanuts to Power: The Road to Wealth, Success, and Happiness," Charles Walker, Reklaw Publishing.