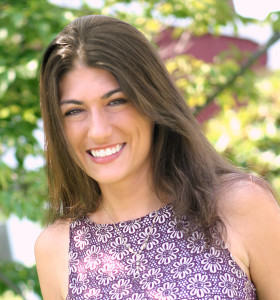 Jenna Glatzer is an award-winning full-time writer who's written 23 books for publishers including Simon & Schuster, Penguin, HarperCollins, McGraw-Hill, Zondervan, Tyndale, and Andrews McMeel.
She is the author of Celine Dion's authorized biography (Celine Dion: For Keeps) and a Marilyn Monroe biography authorized by her estate (The Marilyn Monroe Treasures). Aside from celebrity work, she loves ghostwriting memoirs for "regular" people with inspiring or gripping stories to tell.
Jenna lives in New York with her wonderful daughter.
Located In: Long Island, NY
Specialties: Memoirs, Biographies, Health, Self-Help, Psychology, Parenting, True Crime
Years of Experience: 16
Memberships: American Society of Journalists and Authors
Magazines: Woman's World, Woman's Own, Physical, USAA, Salon, AOL, MSN, Prevention
Books Contributed to:
* Never Ever Give Up: The Jessie Rees Story by Erik Rees with Jenna Glatzer (upcoming in 2014, Zondervan)
* The Pregnancy Project by Gaby Rodriguez with Jenna Glatzer (Simon & Schuster)
* Celine Dion: For Keeps (Andrews McMeel)
* The Marilyn Monroe Treasures (Barnes & Noble Publishing)
* Unthinkable by Scott Rigsby with Jenna Glatzer (Tyndale House)
* My Stolen Son by Susan Markowitz with Jenna Glatzer (Penguin)
* Fertility Foods by Jeremy Groll, MD and Lorie Groll (Penguin)
* Unbroken by Tracy Elliott with Jenna Glatzer (Thomas Nelson)
* Outwitting Writer's Block and Other Problems of the Pen (Lyons Press)
* Make a Real Living as a Freelance Writer (Nomad Press)
* Bullyproof Your Child for Life by Joel Haber, PhD with Jenna Glatzer (Penguin)
* Fear is No Longer My Reality by Jamie Blyth with Jenna Glatzer (McGraw-Hill)
* Hattie, Get a Haircut! (Moo Press)
* The Exploration of the Moon (Mason Crest)
* Native American Festivals and Ceremonies (Mason Crest)
* The Street-Smart Writer (Nomad Press)
* Conquering Panic and Anxiety Disorders (Hunter House)
* Words You Thought You Knew (Adams Media)
* Sleep by Carlos Schenck, MD (Penguin)