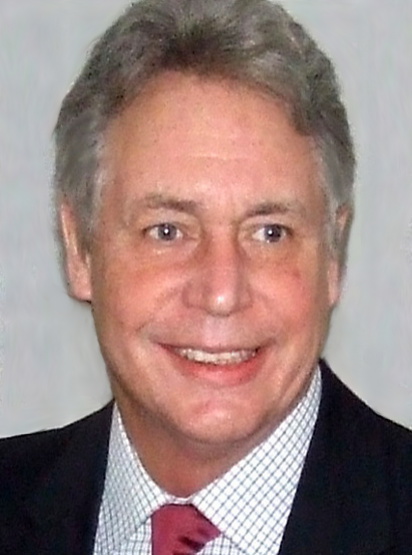 Gene Walden has helped dozens of professional and financial services firms polish their brand and build their business through innovative print, Web, sales, and marketing content. He is a sought-after ghostwriter of books, blogs, columns, financial reports, and newsletters.
The author of more than a dozen best-selling books on business and investing, Gene has been a contributor to The Wall Street Journal, Investors` Business Daily, Money and many other business and financial publications. He has taught advanced investment courses for financial professionals, lectured throughout the country. See his website,
www.InvestmentWritingServices.com.
Recent Projects (2013-2014)
Ghostwriting Books
Disciplined Growth Investors, "Benjamin Graham and the Power of Growth Stocks," McGraw-Hill. Worked as a ghostwriter with the author, DGI President and founder Fred Martin.
Sands Capital. Working with Frank Sands, Sr., founder of Sands Capital, to write a book on the history, culture and investment strategy of the firm.
Weber Asset Management. Working with Ken Weber to write and promote the book, Dear Investor, What the Hell Are You Doing?
Michael Hsu, estate planning attorney. Ghostwriting book on "The Low Risk Revolution"
Web content writing:
Excelsior Capital Partners (www.excelcp.com ); Disciplined Growth Investors, (www.dginv.com) ; Mobile Shareholder (www.mobileshareholder.com ); World's Best Stock Picks, Sijo Mathews Investments (www.sijomathews.com)
Located In: Minneapolis, MN
Specialties: Business writing, Financial writing, Investment writing, Books, Ghostwriting books, Website content, Blogs, Articles, Newsletters, Commercial real estate writing, Marketing contnet
Years of Experience: 25
Memberships: E Byline, Elance
Books: The 100 Best Stocks to Own in America (a 7-time Money Book Club Book of the Month selection)
Marketing Masters: Secrets of America's Best Companies
If Not Stocks What?
The 100 Best Mutual Funds to Own in America
100 Ways to Beat the Market
EDGAR: The Investors Guide to Making Better Investments
The 100 Best Dividend Stocks to Own in America (winner of the Pinnacle Book Achievement Award)
Winning with Your Stockbroker (named one of the top business books of the year by The New York Times and Money magazine)
As a ghostwriter:
The H&R Block Personal Finance Advisor
Benjamin Graham and the Power of Growth Stocks (with Fredrick Martin)
Dear Investor, What the Hell Are You Doing (with Ken Weber)
The Low Risk Revolution (with Michael Hsu)
Magazines Contributed to: Wall Street Journal, Investors' Business Daily, Money, Business 2.0, Bottom Line Personal, Consumer's Digest, Your Money