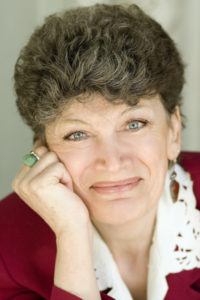 Francine captivates audiences with her interactive, informative and entertaining presentations. Participants are transported through time as they start writing their own life stories and begin the journey of turning their memories into history.
She is a San Francisco native who started her journalism career in the late 1970s with America's oldest daily, The Journal of Commerce. From 1985 to 1997 worked as a freelance business journalist in Hong Kong, contributing to US, UK, Australian and Asian English-language dailies andmagazines, mostly on matters of finance, foreign trade and travel. During that time she wrote Welcome to China, a guidebook commissioned by the China National Tourism Administration. From 1998 to 2008 she worked as a business reporter for the Oakland Tribune.
In 1997, she returned to San Francisco where she still lives. She secured a commission to write the history of America's oldest Italian restaurant, Fior d'Italia. The Fabulous Fior — over 100 Years in an Italian Kitchen sold well and is now out of print. A second edition, The Fabulous Fior — over 125 Years in an Italian Kitchen,with three new chapters is available on Kindle or Nook.
She has been writing clients' biographies for years and conducts workshops that guide people on how to write their own, assisting them in uncovering the stories and inspirations that make their memoirs come to life. Francine is passionate about helping each person discover the writer within and also works with clients on other own non-fiction books and corporate histories.