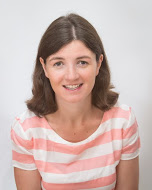 I am a non-fiction ghostwriter and bestselling author from a business and marketing background who writes business, higher education, and psychology books.
I also ghostwrite articles, columns, blogs, white papers, case studies, book prefaces and introductions, as well as book proposals for submission to publishers.
My role as a ghostwriter is to make complex or overly formal language more accessible and engaging to the general reader – and to make sure projects are delivered on time and to budget. I enjoy collaborating with clients from all over the world, guiding them through the book-writing process, to produce high-quality books specifically designed to successfully showcase their own skills and talents, attract a wide readership, and enhance their reputations. I am also an experienced interviewer, either in person, over the phone, or through online media.
My clients include MDs and CEOs from large corporations, management training coaches, business consultants, psychologists and psychotherapists, and university professors.
I write in both US English and UK English.
Location: London, UK
Specialties: Business, Higher Education, Psychology
Years of Experience: 10
Magazines: My articles have been published in trade magazines, The Bookseller, InPrint, and The Author.
Memberships: Society of Authors, Authors' Licensing and Collecting Society (ALCS)
Books: I am the author of bestselling business book The Unauthorized Guide to Doing Business the Alan Sugar Way, the lead author of How to Succeed as a Freelancer in Publishing, and the co-author of three university textbooks: Management (Wiley, 2016), Organizational Behavior (Sage, 2017) and Entrepreneurship (Sage, 2018).
For confidentiality reasons, I am unable to disclose all my ghostwriting projects, but I have been given permission from some of my clients to mention the following: Fear and self-loathing in the City (psychology book discussing work and personal stress in high-pressure jobs) and Century of Insight (history of psychology).