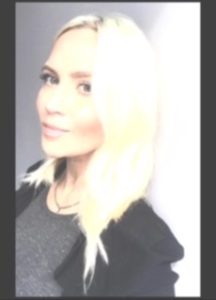 Elizabeth is a diverse writer with a wide spectrum of interests, and is knowledgeable with regard to a variety of subjects. Having grown up in rural East Texas, she knows the delicate nuances of people and places of all kinds as well as abroad, as she travels often. Elizabeth is the mother of two children, one an aspiring actor and the other a melodramatic delight. After earning her Bachelor of Arts in Art History and her Master of Arts degree in Teaching, she spent seven years teaching high school in the public school system where she learned about many types of life experience from teaching all kinds of students, including refugee students from Central America, Turkey and Afghanistan as well as Native American students. She is familiar with an array of topics, as she studies extensively for her work and also has notable life experiences herself. Elizabeth is fluent in Spanish and prolifically familiar with Hispanic culture. She is the author of The Dhakris: Awakening under her given name, Elizabeth Geeslin and has ghostwritten memoirs as well. Elizabeth currently works as an editor, ghostwriter and publisher for Di Angelo Publications.
Location: Houston, TX
Specialties: Memoirs, education, the education system, charter schools, public schools, culture (including gang culture, Hispanic culture, and pop culture), art history, art, museums and art galleries, reading and literacy, archaeology, linguistics, literature, Spanish language, acquiring language, Classical and Biblical Greek, divorce, raising children, single parenting, secondary education, elementary education, pedagogy, philosophy, living and eating organically, meditation, yoga, exercise, cooking, baking, music, life coaching and therapy, gymnastics, competitive elite cheer, competitive figure skating, cheer/gymnastics coaching, plastic surgery, general history, religious studies, paranormal and occult studies.
Years of Experience: 9
Books: The Dhakris: Awakening; Throwing in the Towel: A Meditative Guide to Putting Your Big Girl Panties on and Divorcing
Contact: zabethzinn@gmail.com