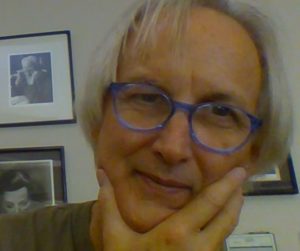 "Douglas your writing is concise, taut, and you take what could be complicated details and roll them out seamlessly—and the pace, terrific." — Beth Davey, Davey Literary & Media
WHAT I DO: Transform non-writers into published authors. Adapt the work of screenwriters into popular novels. Create persuasive narrative nonfiction books for busy My ghostwriting services and keen interest in people and their stories was sparked by my tenure as a reporter and editor for several newspapers, including the Los Angeles Daily News. I bring those skills to the books, screenplays and articles I create for my clients.
"The descriptive power of his words … was exceptional."
— Midwest Book Review, The Lake That Stole Children
WHAT'S IN IT FOR YOU: Publishing a book is a powerful business card. "I am the author of …" opens doors. Treat your project like a startup venture.
"I am very pleased with your services.  Your endless creativity and ability to meet tough deadlines continues to impress me." —Jeff Elliott, president, PowerPR
WHAT ABOUT HOLLYWOOD: I am a Writers Guild of America member and co-creator of three hour-long TV pilots for ABC and CBS. Hollywood is hungry for excellent content. See your book as a multiplatform entertainment project. Publish and adapt for film and television.
Location: Los Angeles
Specialties:  Fiction: contemporary, suspense, crime. Non-fiction: business, financial markets, self-
Years of Experience: 20+
Memberships: Writers Guild of America
Honors: Writing awards from arts councils in Connecticut, Massachusetts and Michigan. Stage plays performed in New York City, and in regional theaters, including the Old Globe in San Diego.
My Books: The Memory Songbook, The Lake That Stole Children, The Cancer Assassin, Startup 
Magazine Credits:  Articles and feature stories for corporations and small businesses led to more than 600 publishing events over three years.
Personal website: http://www.exclusiveghost.com/
Contact: dgcwrite@gmail.com
Phone: (800) 399-0193