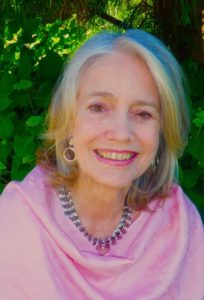 Cathie Gandel (www.cathiegandel.com) is a best-selling author and award-winning ghostwriter. Her first book, Jon Jerde in Japan: Designing the Spaces Between, was published in April, 2000 by Balcony Press, and became number 4 on The Los Angeles Times Hardcover Nonfiction Bestseller List.
Her second project was as ghostwriter/collaborator for Kathy Kriger, aka Mme Rick, on Rick's Cafe: Bringing the Film Legend to Life in Casablanca (Lyons Press, 2012). The book was chosen as a notable memoir by Publishers Weekly.
Gandel has written extensively on trends in engineering education, medicine and medical technology for U.S. News & World Report and AARP as well as answering readers most puzzling questions including: Will engineering grad school help me get a job? Why doesn't Medicare pay for hearing aids? Where can I get the best cancer care? How can I protect myself from dangerous falls?
Her articles on personal finance, travel and lifestyle have appeared in Bankrate.com, Arrive magazine, Reader's Digest, Smithsonian.com, and More magazine.
City: Bridgehampton
State: New York
Specialties: Memoir, Architecture, Health, Business Histories, International Business/Memoir especially Asia
Years of Experience: 25
Magazines: AARP, US News & World Report, Arrive Magazine, More, Miller-McCune, Reader's Digest,
Memberships: 
Association of Ghostwriters
Author's Guild
Books: 
RICK'S CAFE: BRINGING THE FILM LEGEND TO LIFE IN CASABLANCA by Kathy Kriger
JON JERDE IN JAPAN: DESIGNING THE SPACES BETWEEN by Cathie Gandel