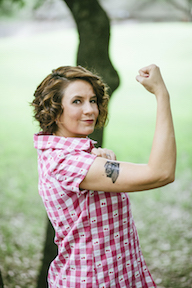 I finished my PhD at 29 and headed straight into the Ivory Tower. Five years later, I sneaked out the back gate and never looked back. I loved teaching analysis, theory, and composition, but if I never attend another committee meeting it will be too soon. Now I work as a ghostwriter and editor, helping authors take their projects from fond dream to finished reality. As a specialist in reader experience, I help accomplished people build skill and confidence, create striking content, make the right publishing moves, and connect powerfully with their audiences through writing.
Location: Austin
Specialties: Literary Fiction, Non-fiction, Professional Women's Advice/Thought Leadership, Self-help, Survivor Stories
Years of Experience: 8
Magazines: Texas Living Magazine, Travelsort, TSTC Tech Briefs
Memberships: Association of Ghostwriters, Ghostwriters Worldwide, Nonfiction Authors Association
Books: Most (10+) of my projects are covered by non-disclosure agreements. Non-NDA projects include The Winner's Mindset Book 1 and 2 by Ben Glass.
How to Reach Me: 
Website: www.writingtexan.com
LinkedIn: https://www.linkedin.com/in/carolynroark/
e-mail: carolyn -at- writingtexan(dot)com