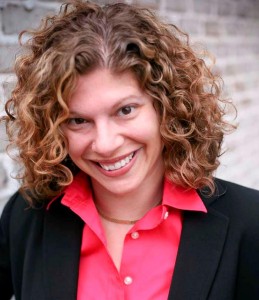 Allyson E. Machate is a bestselling book collaborator (ghostwriter/book doctor), award-winning editor, and expert publishing consultant with experience working for clients such as Simon & Schuster, Reader's Digest, Hay House, Rodale Inc., Kaplan Publishing, Chronicle Books, Sunrise River Press, and more. With 17 years of book publishing experience, including acquiring and editing books for Touchstone Fireside, Ally has used her insider knowledge to help hundreds of writers reach their publishing goals.
A Phi Beta Kappa graduate and Master of Arts in English and Creative Writing, Ally specializes in working with purpose-driven entrepreneurs and service-based professionals by helping them become published authors so they can expand the reach of their message, garner major media and plum speaking gigs, attract larger audiences and ideal clients, and help others while creating the lifestyle they desire. Her experience on both sides of the desk makes her an ideal collaborator as she is sensitive to the needs and processes of writers and publishers alike.
If you'd like to work with Ally to significantly reinvent your manuscript or create digital and print books that capture your voice and deliver your message to your target audience, explore her services at www.allymachate.com and get a free copy of her ebook, "How to Boost Your Biz with a Book."
Located In: Baltimore, MD
Specialties: Prescriptive Nonfiction/Self-Help (Health and Wellness, Business and Life Success, Mind/Body/Spirit, Home and Garden, Relationships and other topics of interest to women)
Years of Experience: 17
Memberships: Association of Ghostwriters, Author's Guild, Editorial Freelancers Association, Nonfiction Authors Association, Freelance Writers Union, Maryland Writers' Association
Honors: Phi Beta Kappa
Books Contributed to: ​BELIEVE IT! (Vitality Publishing, 2015), WHOLE-PET HEALING (Hay House, 2015), THE LOVE LIES (Sunrise River Press, 2014), the ***national bestseller*** THE WAY OF THE SEAL (Reader's Digest Books, 2013), 20 titles in the CLEVELAND CLINIC GUIDE health series (Kaplan Publishing), and many more. Please visit www.allymachate.com for a complete list of projects.
Magazines Contributed to: I've published articles on writing, travel, technology, humor, and interviews with authors. Most recent publications: The Business Journal, The Writer Magazine, American Society of Business Publishers & Editors national blog, Writer's Digest Magazine. Please visit www.allymachate.com for a complete list of projects.